I often get a lot of questions regarding my Vedic Meditation such as; what is it? What does it 'do'? How do I learn? Is it for me? etc. etc. etc.. So, for all of you inquisitive beings out there who's feeling the 'calling' for a deeper connection with yourself, please read on to learn more about the thing that changed my life dramatically..
What is Vedic Meditation:
Vedic Meditation is also known as Transcendental Meditation or simply TM. Despite the numerous names, they are all the same form of silent mantra meditation developed by Spiritual Leader Maharishi Mahesh Yogi back in 1955 where his teachings began.
The meditation practice itself involves the use of a mantra and is practiced for 20 minutes twice per day while sitting with one's eyes closed – you will meditate upon waking in the morning before your day starts, and you will sit in stillness and meditate in the afternoon (around 4-5pm).
The mantra you'll be reciting as you meditate will be given to you by your Meditation Teacher. Your mantra will be based on your life cycle and where your human body is currently at in this world. It's important to remember that you absolutely cannot share your mantra with anyone but a meditation teacher. Your Mantra is sacred and should be treated with absolute privacy. Do not write it down anywhere either. Your mind will remember it; trust me..
What does it 'do'?
As my meditation teacher, Jeff Kober, so beautifully says:
As one meditates, the mind settles down to a state of Restful Alertness where one has a direct experience of the level of Being, the level of Bliss, the place of fulfillment. Like a wave settles down on the ocean, one's individual self stands aside to make way for the larger Self and one begins to experience life as a place of joy and possibility rather than as a place of suffering.
It's important to remember that the practice of the technique requires no change in one's beliefs, meaning the practice is for everyone despite culture, religion or heritage. It has no judgment or segregation of humanity, but only acceptance, kindness and compassion to give if you allow it to.
Meditation will bring you an exponential increase in your awareness of the Self. You will start to build a bridge to your Truth through daily meditation, allowing you to gravitate towards what is real and what is not.
Through meditation you will learn to embrace the stillness, you will learn to embrace the pain & suffering. You will learn that everything is possible to overcome, and you will learn that we often solve the 'problems' by coming back to our breath, to our stillness, to our peace & joy, to our truth within.
So, how do I learn?
You will have to do a meditation course in order to be able to become a Vedic Meditator.
I will suggest going to an Intro-talk so that you can understand the the commitment you're signing up for, but also to understand the practice deeper and how it can change your life.
I will also suggest following your gut-feeling and pay attention to your connection towards your teacher.
To me, it was a very special moment in my life, and I felt held, understood and supported through my journey of becoming a meditator – both through Jeff but also the people in my group, as it was all friends in the intimacy of our own home over 4 days.
If you decide that Vedic Meditation is for you, you normally have to invest 4 days to learn how to meditate. These 4 days will normally only be around 90 minutes each day consisting of a talk and then a group meditation along with any questions that may arise or mantra-check (it's very normal to forget it, and then suddenly, it sticks!)
Know, also, that there is an investment in learning how to meditate. A few people have asked me what that goes to? Well, meditation teachers live in the same world as us; we all have bills to pay, and they're taking the time to teach you how to meditate, a practice and study that doesn't come easy, but has taken years in order to be able to share with students.
I don't believe in you having to pay $2000 in order to learn how to meditate, but something around $700-$1000 (to me) seems fair.
The reason why you also pay is to honour your commitment to the practice; anything we're often given freely tend to hold 'less' value to us, and we end up scoffing it off. If you're serious about wanting a better life for yourself, the investment should be the least of your concerns.
A few notes:
1. During the first few weeks of learning how to meditate you'll be exhausted. I'm sorry, there's no else way around it. Why? Because meditation is a huge stress-release for your body and mind, and it takes an incredible amount of energy to release your thoughts and feelings into the nothingness.
2. Be kind to yourself during this time (just as you should be, always) and treat yourself with gentle exercise forms that encourage an even deeper connection to yourself like yoga.
3. Start journalling every morning after your meditation. It will help you further in channeling your mind and letting go of what is not real.
4. Ask friends who are meditators who taught them to do so. It often helps to receive a close friends advise.
5. Finally; embrace it, let go, surrender and enjoy the ride.
The true purpose of meditation is to allow our own intelligence to be one with nature's intelligence. 
–Maharishi Mahesh Yogi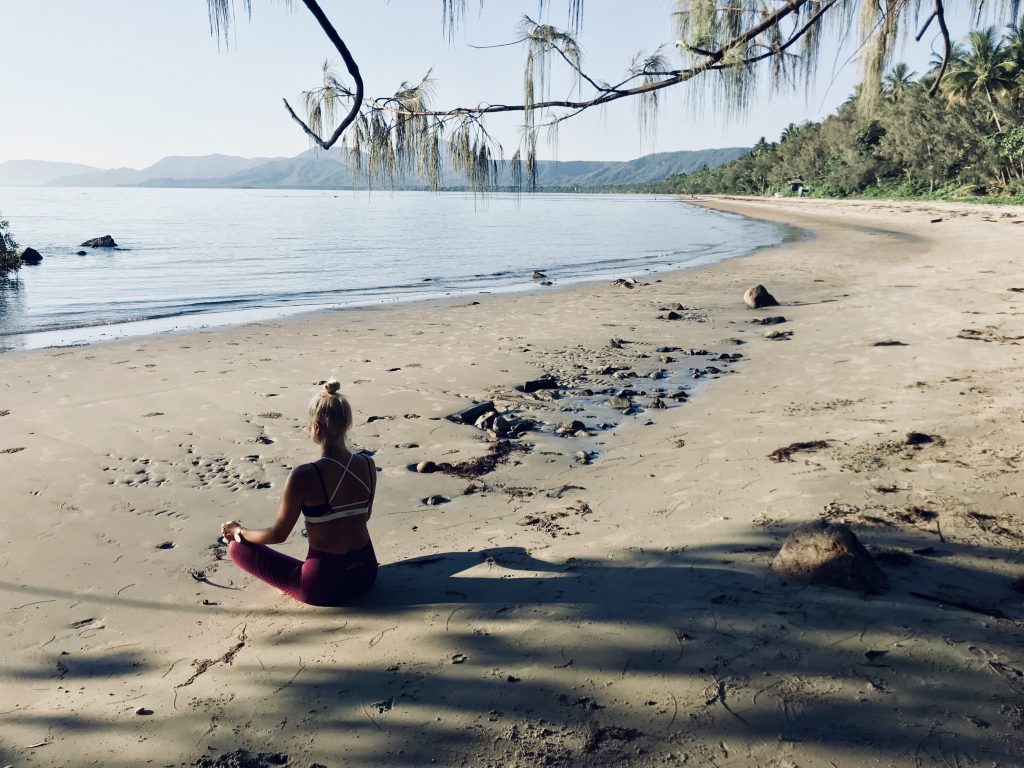 Caroline xx