Los Angeles is actually one of my favourite places to spend time in. I never used to like it, however over recent years I've really warmed up to it. Possibly because I feel a lot more like a local and have solid friend group, but also because the health scene here is incredibly accessible and fast- forward compared to Australia. I always learn a lot about myself when I'm here; mentally, physically and spiritually.
So, here I give you my favourite places to eat in The City of Angels whilst you still watch your waistline:
Breakfast:
I love Urth on Melrose for a few particular reasons:
Great organic coffee (it's hard to find in LA!)
Healthy, fresh produce
People-watching in the sunshine!
You'd be surprised (as an Aussie) how hard it can be to find good coffee in LA or America in general. They just don't make it like back home! Urth makes a great roast that's organic and just to my liking.
Their extensive menu (breakfast, lunch & dinner) means there's something for everyone. I love their omelettes that are served with a side-salad and fresh-baked bread. Gluten-free is available too! Take it all in whilst you watch the world go by on their outdoor patio or sidewalk. You can't beat it!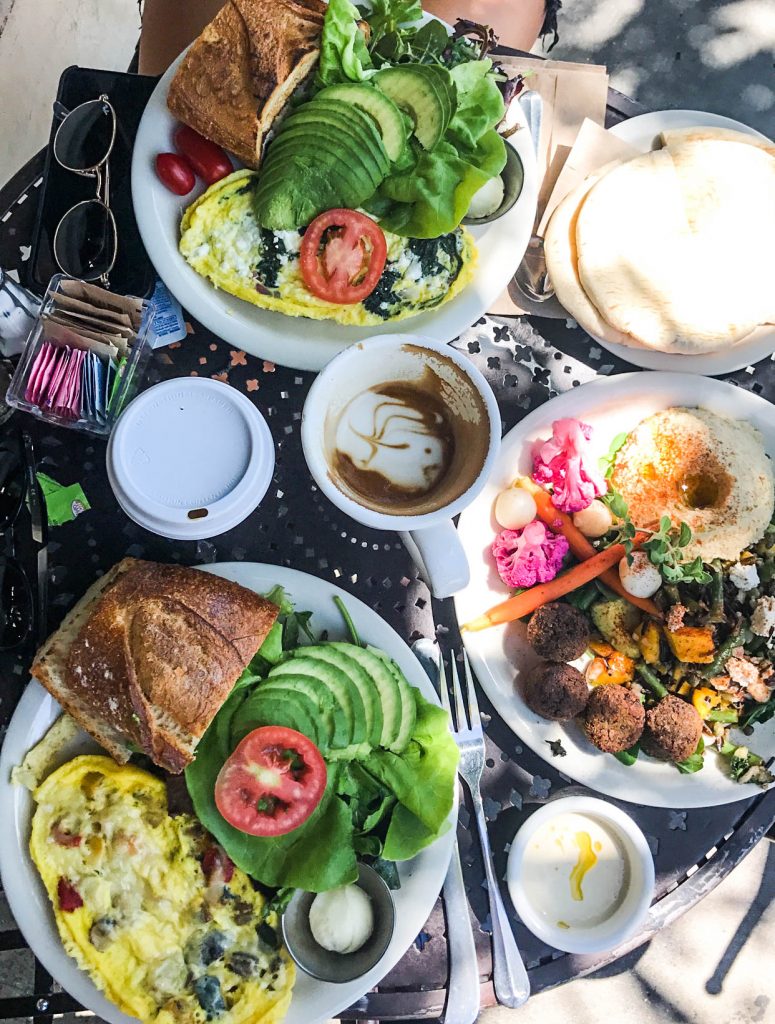 Mardi at Pali House West Hollywood:
If it's a brisk morning, I love to head to Mardi at Pali House West Hollywood to sit in their outdoor patio area and get cosy with a big blanket under the heater whilst I work on my laptop and order a big, fresh juice along with their Polenta Baked Eggs with Mushroom, Kale and Avocado. It's so good!
Feeling UBER healthy? Erewhon Market is your go to. This place is like Wholefoods on steroids (pardon the wording). Everything produced and sold here is (almost) good for you, and mainly organic. They have a juice & tonic bar, a fresh-to-order take-away, fresh-to-go prepared raw wraps, a large salad-bar, healthy sushi and organic, beautiful soups. There's something for everyone. Grab your favourite and get amongst the LA Kool Kids Krowd. You'll find an Erewhon in Beverly Hills and Venice.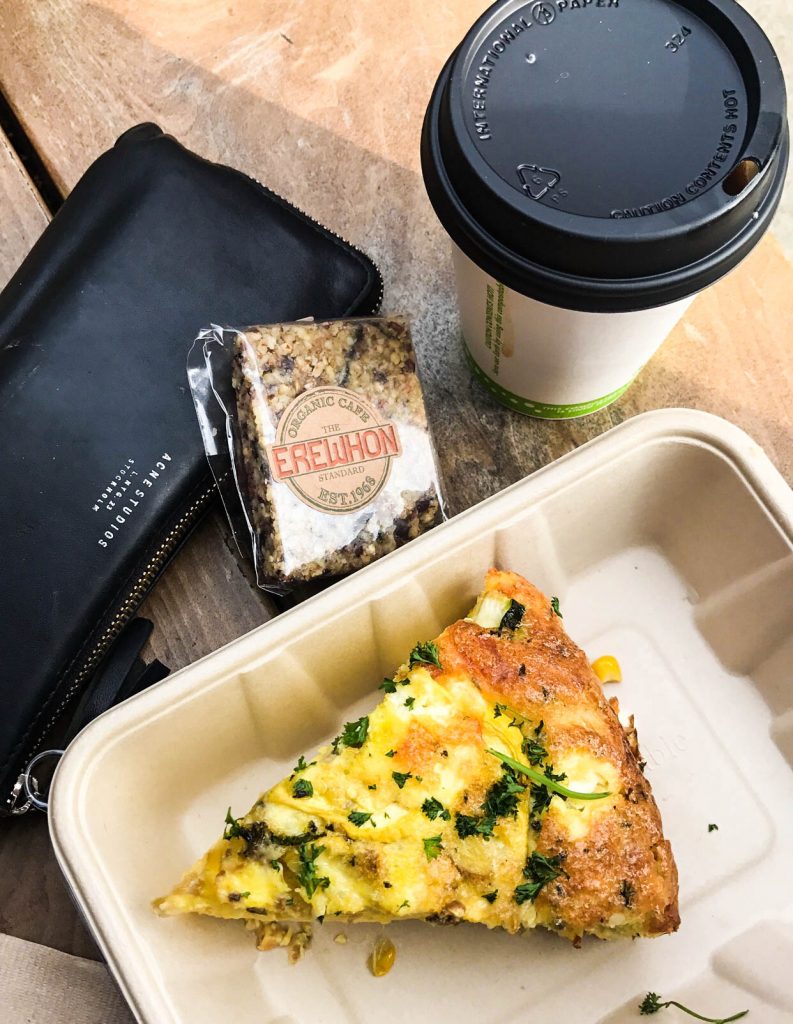 Paramount Coffee Project LA on Fairfax:
Ringing a bell? If you're from Sydney, you may know the guys who run PCP in Surry Hills. Well, these are the same Aussie rascals, and if you're already missing home, this is your best friend for a decent Aussiesque lunch and your next coffee fix. They have a delicious macadamia milk, so if you feel like diverting from your 'standard latte', give this a whirl.
Their Superfood Bowl with quinoa, candy beets, sunflower, cocoa, blueberry and labneh is my favourite pick! You'll even get a side-serve of Aussie banter free of charge. What's not to love?
Another Aussie hits the scene. Guy and Mark, whoa re the founders of Bondi Harvest in Bondi, now also have a Bondi Harvest in Santa Monica and it has all of the beach vibes you are looking for, along with insanely tasty and healthy breakfast and lunch. I LOVE the Rainbow Bowl with an extra egg for added protein and a fresh coconut to flush it all down with. Definitely a must!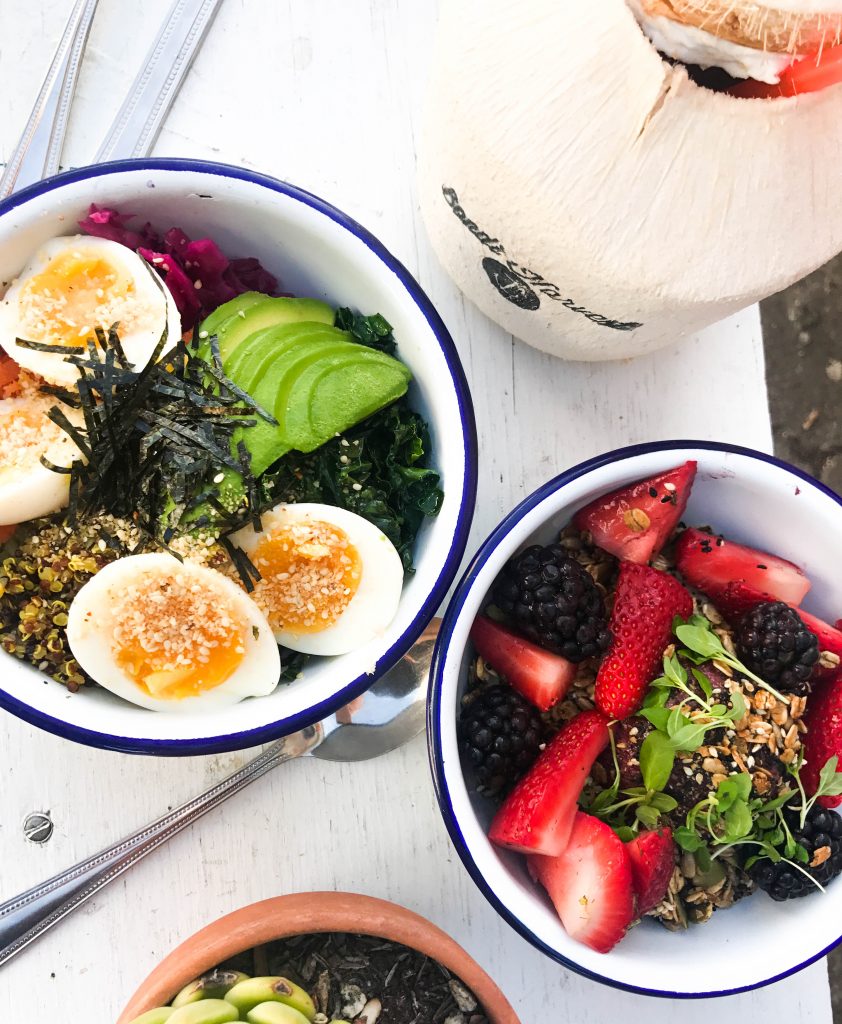 Dinner:
VEGAN MEXICAN! Now, don't be scared. If you think vegan cuisine is lacklustre, flavourless and the least exciting thing in life you definitely haven't been to Gracias Madre before. Gracias Madré are the same creators and founders as Café Gratitude (whic you may know). Think BBQ jackfruit tacos, coconut ceviche and deliciously shake margaritas all whilst sitting outside in their cute outdoor patio with fairy-lights, fire-place and heaters surrounding you. It really is one of my favourite places, and it's great for a romantic date night, too.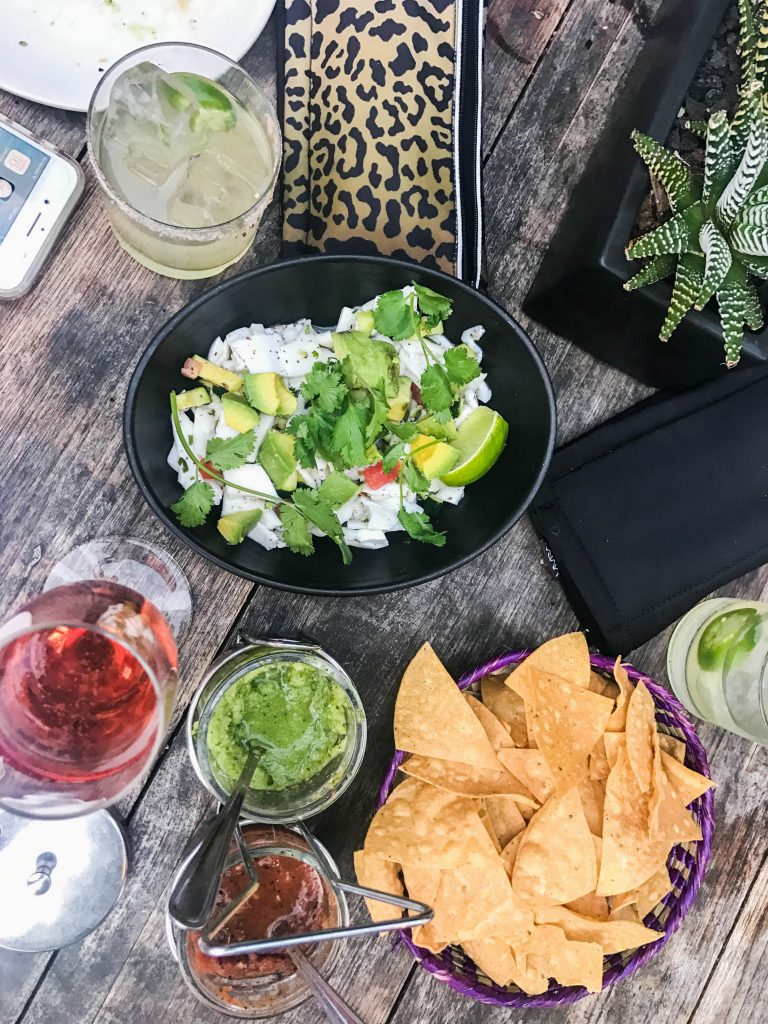 Well, this is the raging success from New York that is now in LA. It's tough to get a reservation, but if you do, it's worth it all! Catch serves delicious, light and fresh seafood with sushi and Asian influences. It's a bit of an experience dining with Catch as it's perched above West Hollywoods Design District and gives you a phenomenal view. It's a little like a rooftop garden with sparkling fairy lights and vibes to keep you going all night long.
My favourite picks are: Truffle Sashimi, Corn Skewers, Crispy Cauliflower, Shaved Brussel Sprouts and Black Cod Wraps
They also have a full VEGAN menu. Kudos!
THE BEST ROOFTOP, hands down.. EP & LP is both a restaurant and a beautiful rooftop bar where tunes are playing into the early hours of the morning. Get your dancing shoes on and head to EP for dinner first and then upstairs to LP for delicious and adventurous cocktails whilst watching the sun set over the hills. There's nothing quite like it!
My favourite cocktail: Drunk in Love (of course!)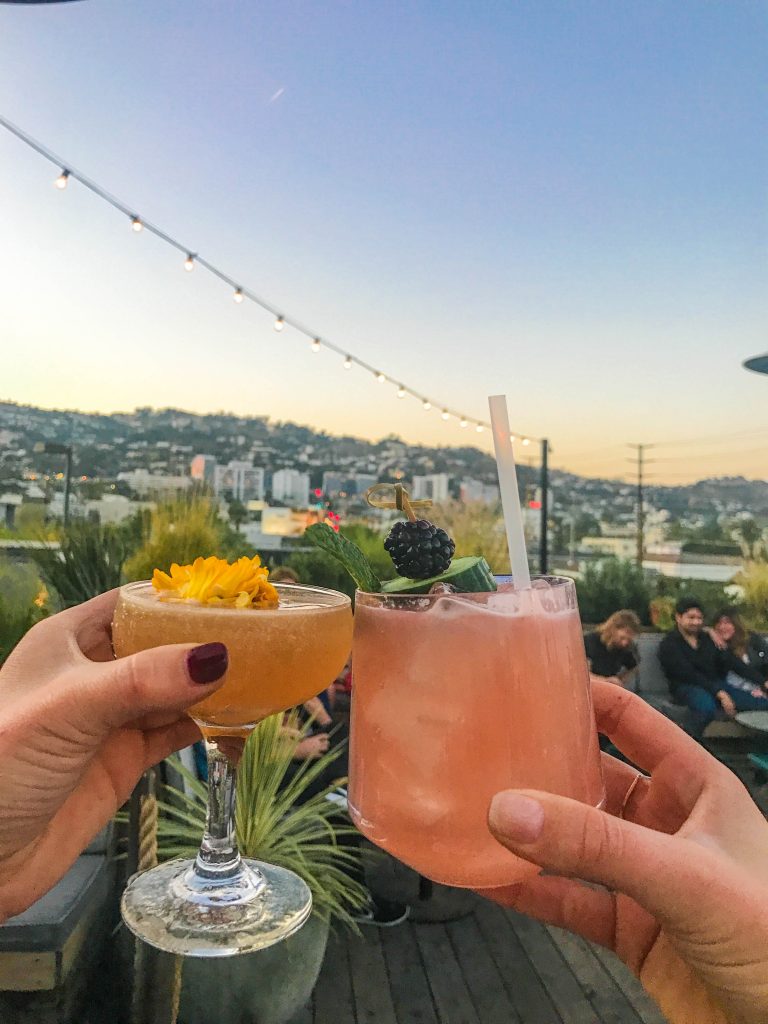 Snacks:
We all need a few things on the go. My favourite snacks to pick up:
Elemental Superfood Raw Bar: fridge aisle at Erewhon, Lassen's or Wholefoods Markets.
Moon Juice Turmeric Tonic: pick up a Turmeric Tonic especially after your flight. It'll help you combat any cold or bacterias that are trying to attack your system.
Bulletproof Coffee: my absolute go-to kinda coffee! Bulletproof has two ORIGINAL Cafe's in LA; Downtown LA (Arts District) and in Santa Monica. Get a bullet-proof coffee to keep you going!
GT's Raw & Organic Kombucha: pick one up at any good supermarket and help your tummy with some good probiotics and enzymes.
Enjoy.
Cxx