Ever been to Port Douglas? If yes, then you're probably reading this because you love the place, if not, then it's time to book that flight-ticket and get yourself to Tropical Far North Queensland asap!
Port Douglas or 'Port Doggie' is a town on the Coral Sea in tropical far north of Queensland, Australia. It's known for its beach resorts and as a base for visits to both the Great Barrier Reef, the world's largest reef system, and Daintree National Park, home to biodiverse rainforest.
Pash and I travelled to Port Douglas on a Tuesday afternoon. We caught a Virgin Australia flight directly from Sydney to Cairns – it only took us 2,5 hours and we were in tropical Queensland.
We decided to rent a car and drive down to Port Douglas, which is about an hour drive from Cairns Airport – it's super quick and you have beautiful views driving all the way along the coast-line of the Coral Sea.
As we arrive into Port Douglas, we're heading straight towards QT Resort Port Douglas where we'll be staying for 3 nights.
Port Douglas is mainly resorts with huge swimming pools. One of those reasons are that in Summer-time, you can't swim at the beaches as Stingrays stay close to shore as well as crocodiles (yep!).
We stayed at QT Port Douglas as they're now offering a Fitcation package. This means you basically go away, but still exercise and keep fit, as you would do at home, but with all the relaxation on the side-line, too.
In the Fitcation package a PT-Consultation, a Workout Session, a Yoga class and a visit to the SpaQ is included, which we both fully took advantage of. QT Port Douglas also has 2 tennis-courts, and a lap-pool which we swam in every morning. Nothing beats starting your morning with exercise!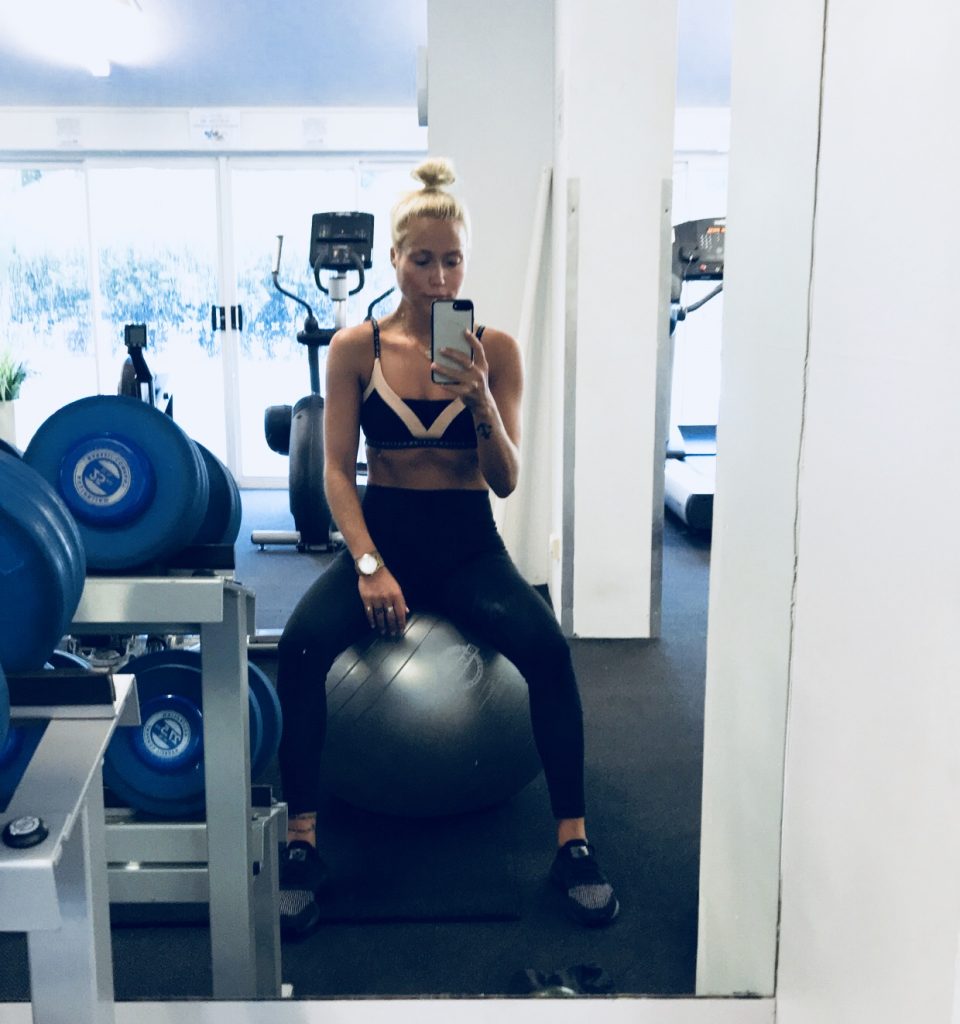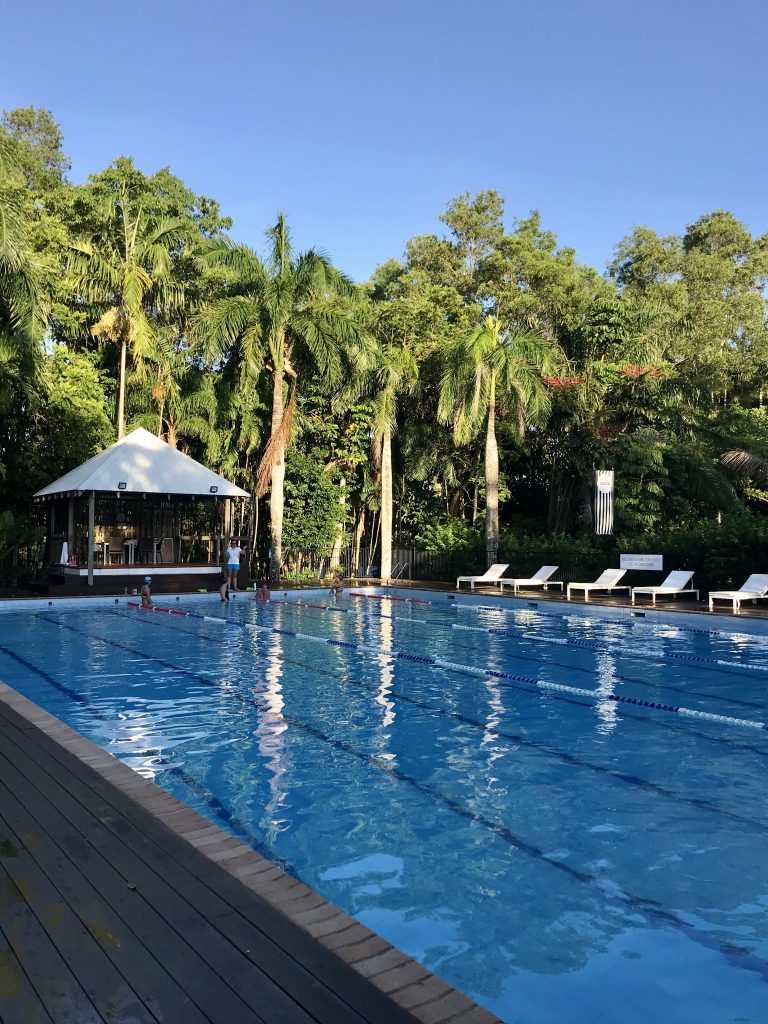 After our morning exercise we proceeded to the buffet-breakfast at BAAAZAR – QT's in-house restaurant – to have eggs, fresh fruit and loads of smoothies. There's everything your heart desires along with daily papers so you can keep up-to-date with the world, however, I feel like Port Douglas is a place where you want to settle into the peace ad quietness and forget about everything else for a few days.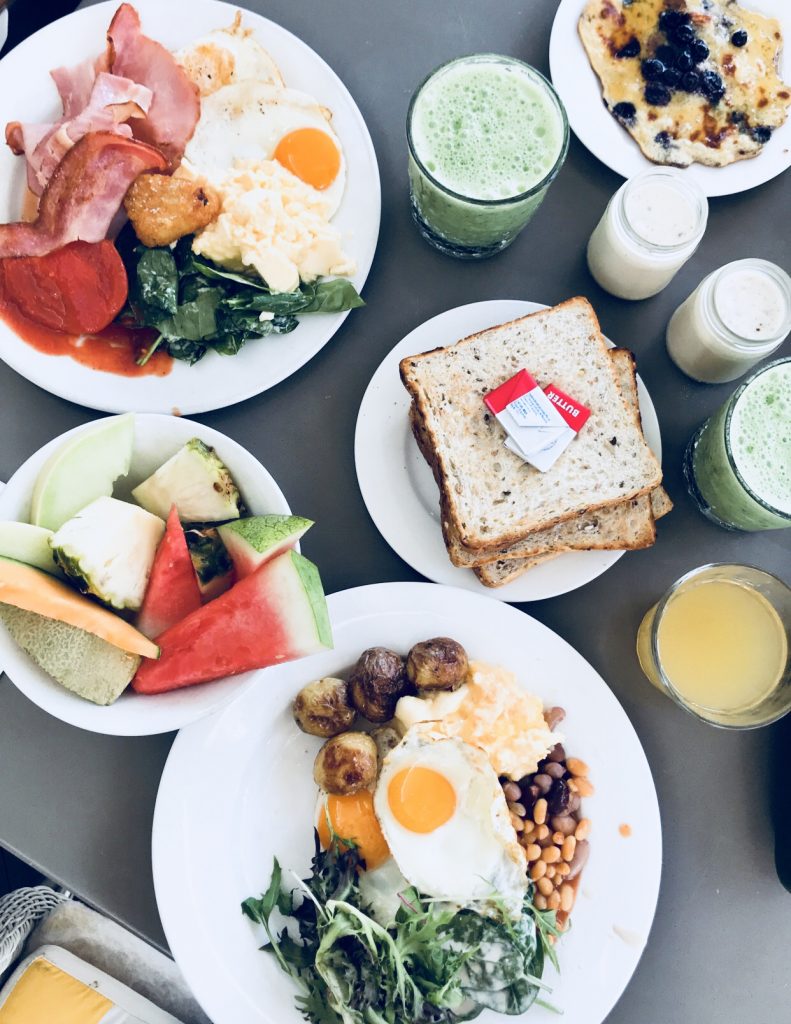 We also spent lots of time floating on bean-bags in the pool (YES!) and practicing acro-yoga, playing ping-pong in the reception and having midday naps in the hammock under the trees.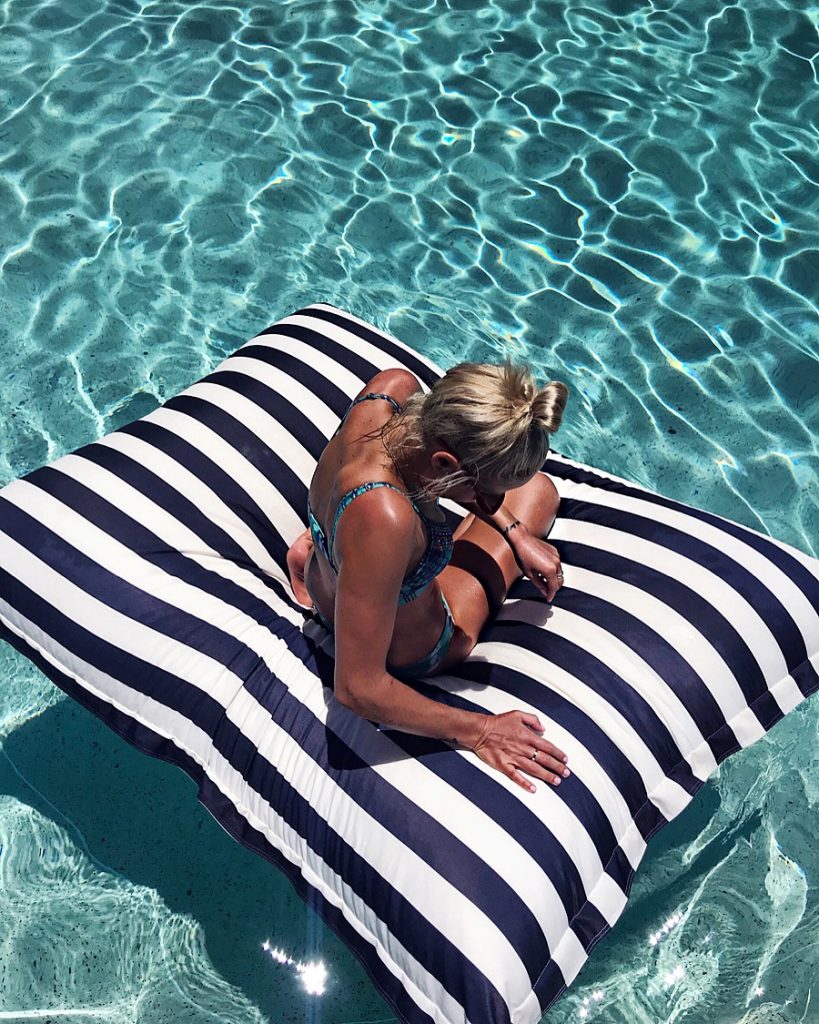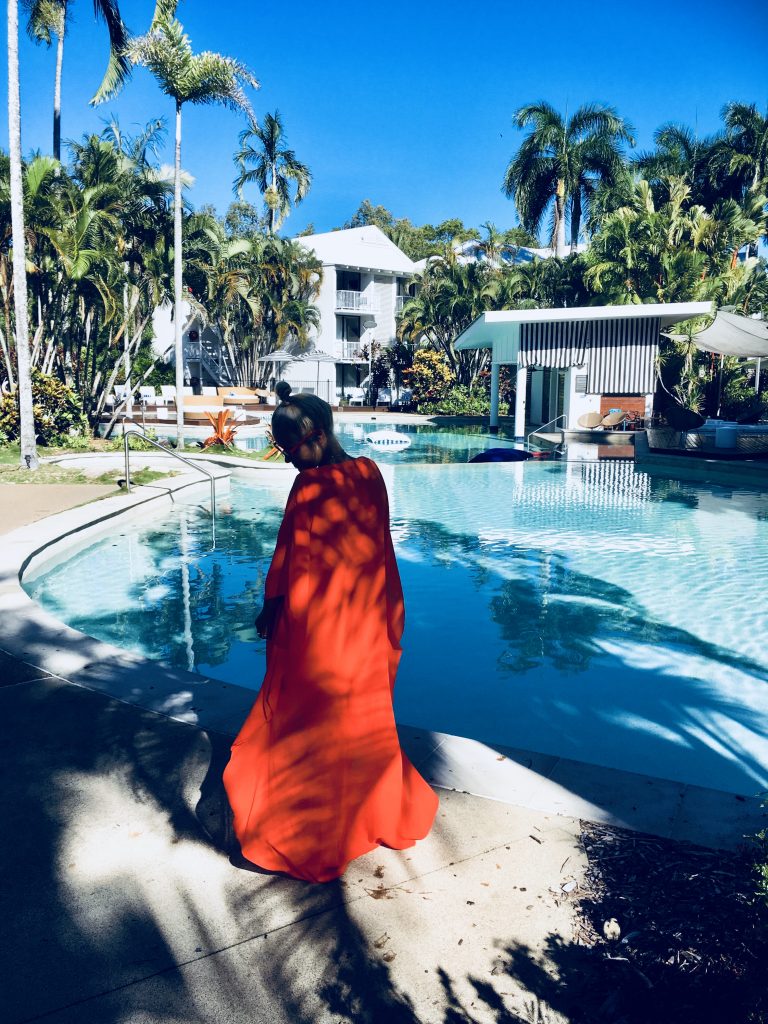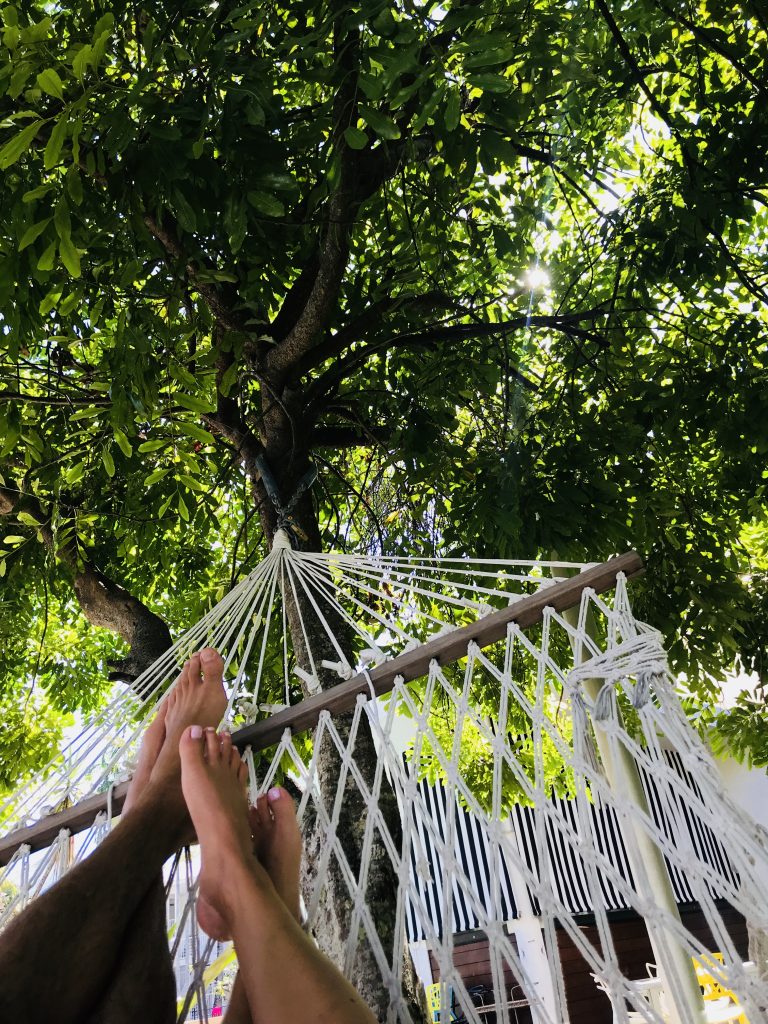 The staff at QT Port Douglas was also incredibly friendly and helpful with local knowledge and recommendations for restaurants and sights around Port Douglas.
The Nature:
This was one of my favourite things about Port Douglas; The Nature surrounding you.
Regardless of what direction you'd look in, the view would keep getting better and more beautiful than the previous one you'd just laid eyes on
A few standouts and must-dos's:
Four Mile Beach: This is just so stunning. Especially if you head down for sunrise. The water is completely still and the sun is peaking up over the water and throwing sun-rays through the beautiful tree's surrounding the beach. A grea spot for a morning meditation or yoga. There's also a 'fenced' swimming-bay within the beach thats patrolled by lifeguards and is safe to swim in.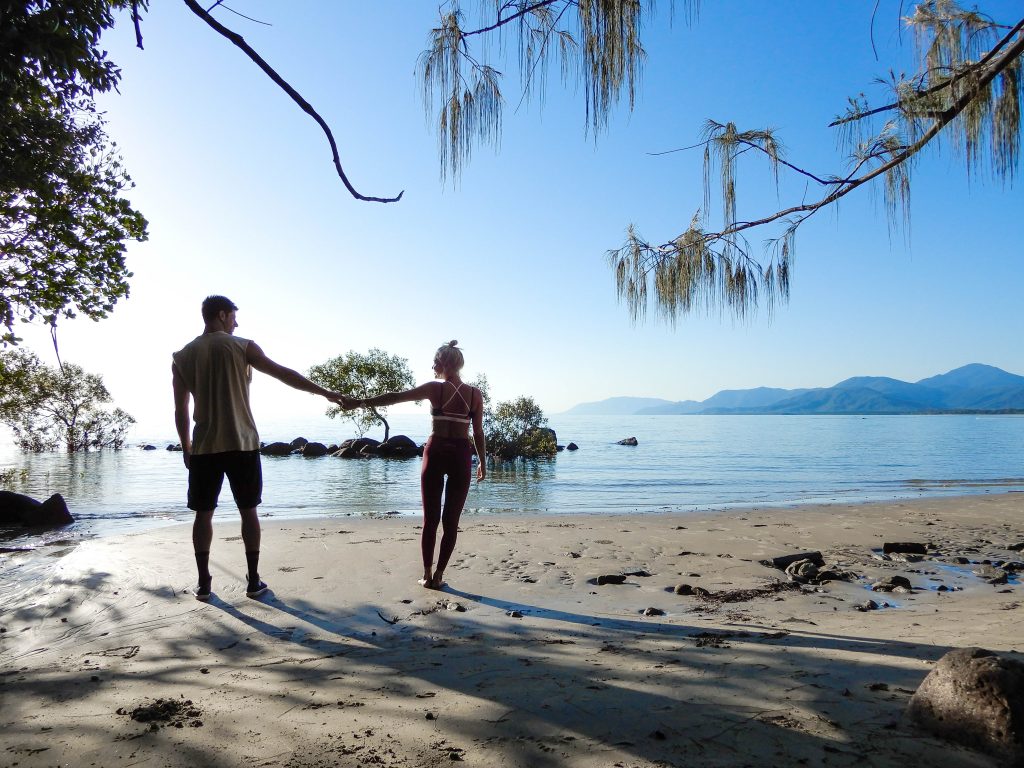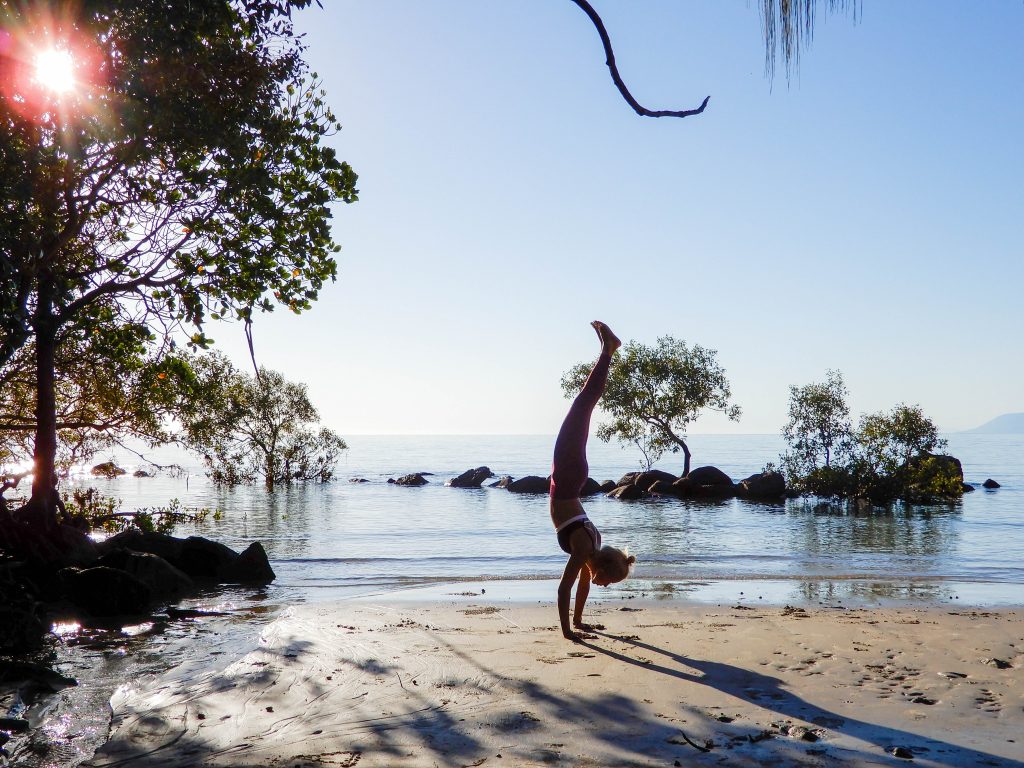 Mossman Gorge: Nestled in the World Heritage Listed Daintree Rainforest, Mossman Gorge contains the oldest, continuously surviving rainforest on earth. Take the little bus from the centre up to the Gorge and be prepared to swim in what is some of the clearest and cleanest water you've ever faced. It's also beautifully cool combined with the very hot and humid air-temperature that rules in North Queensland. It's a stunning walk from the bus, through the rainforest and to the Gorge itself, and there's heaps of opportunity to spot wildlife everywhere you look.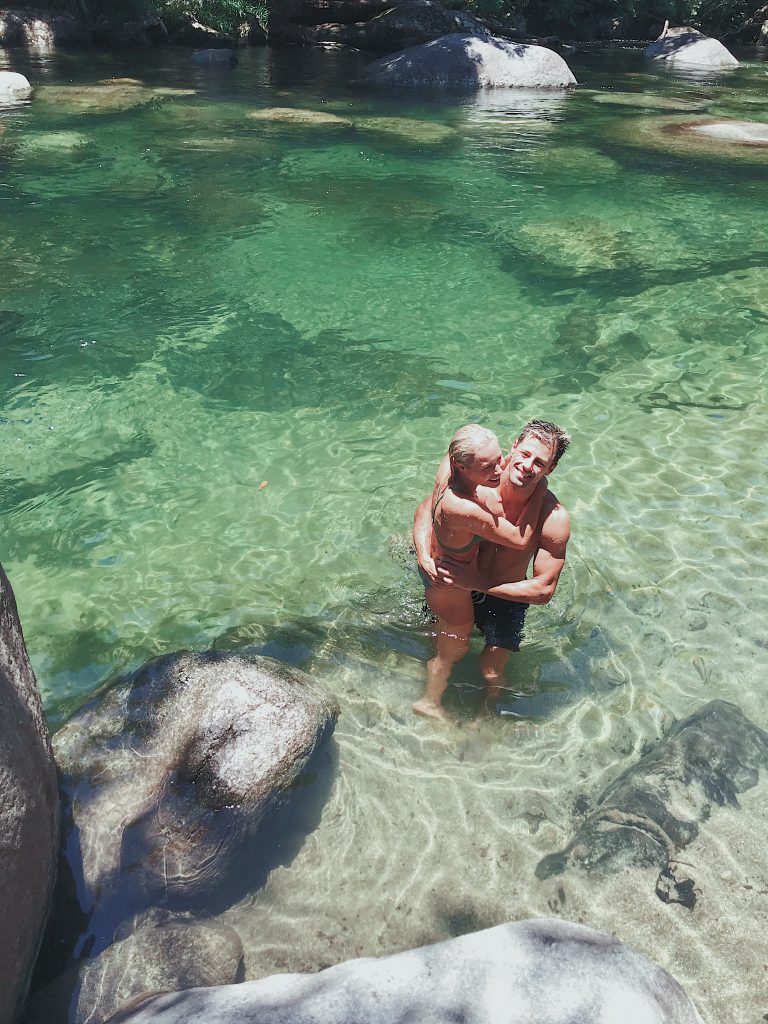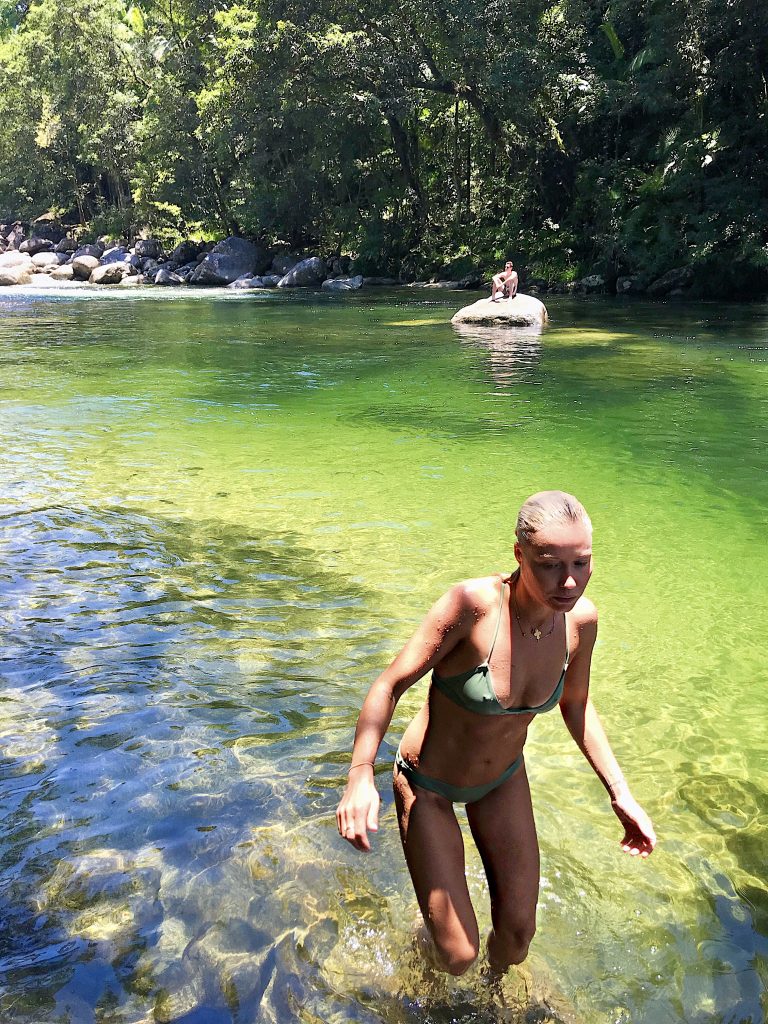 Sunset Sailing The Coral Sea: Pash surprised me with going sunset-sailing on Valentine's Day, which was just absolutely perfect and so relaxing. As it's so hot in Port Douglas in Summertime, getting on the water and feeling the air slowly cool you down is incomparable! Soak up the peace and tranquility of a tropical sunset over the Coral Sea with spectacular mountain views and prepare to walk off the boat feeling ZEN!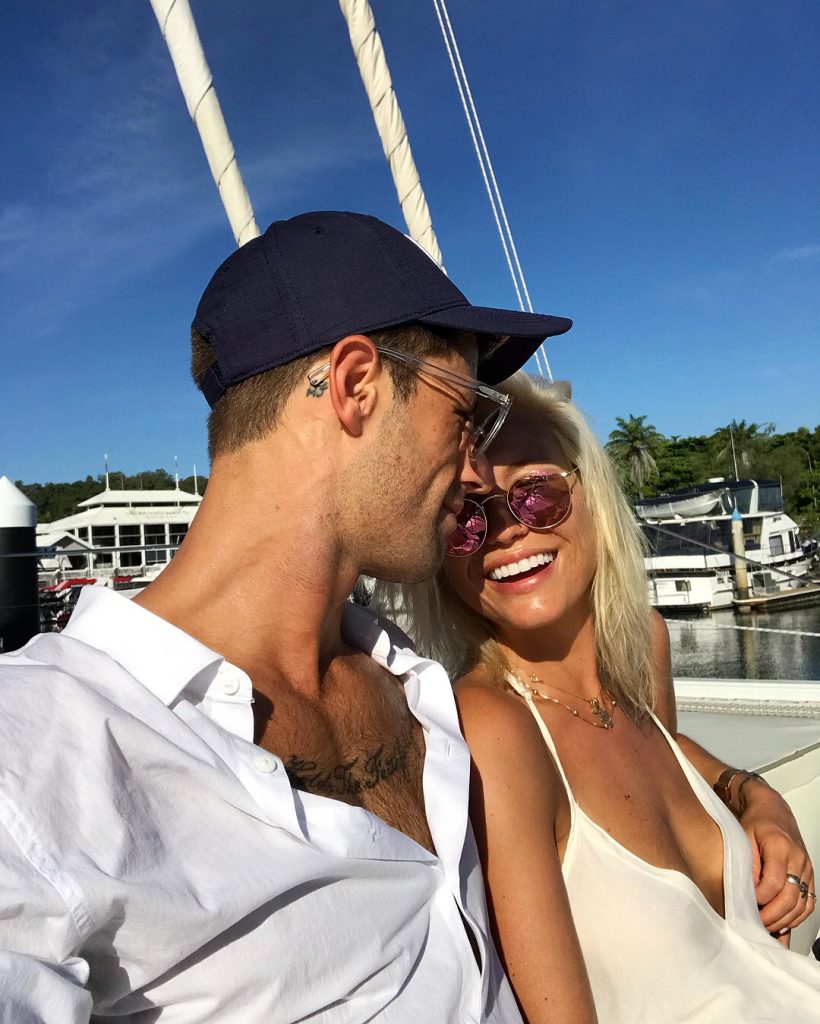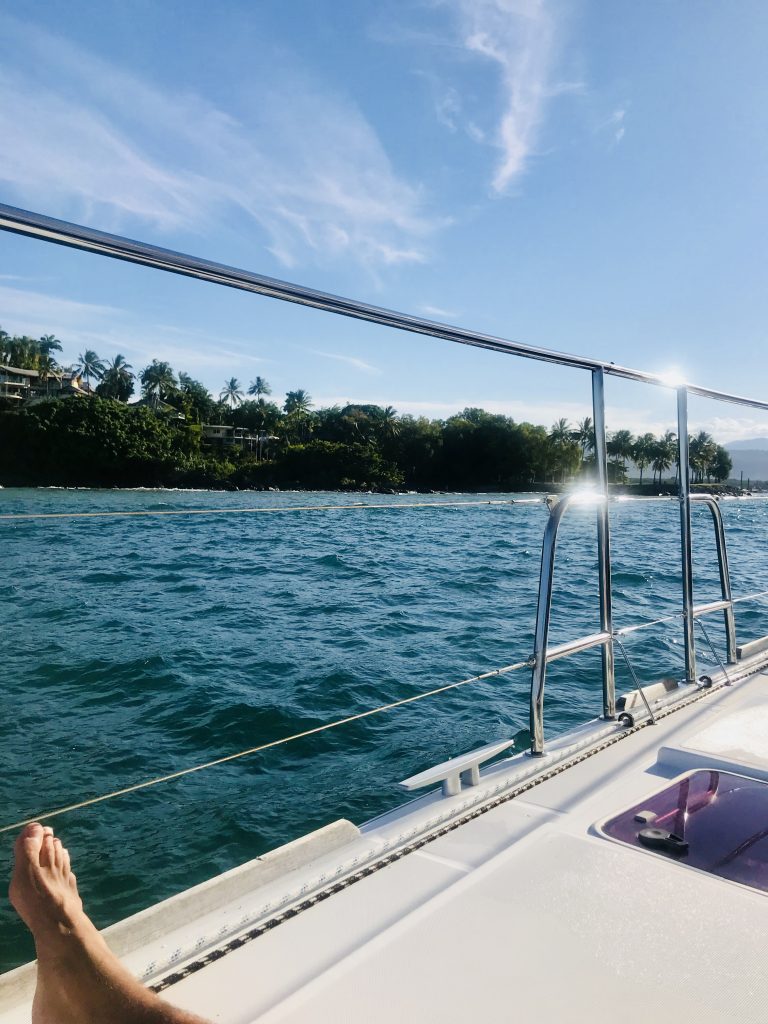 The Food:
It was a bit hard to experience Port Douglas to it's fullest as we went in their off-season. Most restaurants and cafe's close down over Summer because it's simply too hot in Port Douglas.
However, we did get to taste a bit of the local seafood which Far North Tropical Queensland is known for, and if you do end up heading into town a few places to visit on your list should be The Little Larder for breakfast or lunch and Hemingway's on the pier for a sunset dinner and drinks.
I can't wait to head back to Port Douglas and Cairns in general – there are so many more places in the surrounding area I want to visit and experience the beautiful nature in our country. I also think Port Douglas would be amazing to visit in their high-season which is during Winter – they're promising a balmy 27 degrees then. Sign me up!
Caroline x