I spend a fair bit of time in one of my absolute favourite places in the world; Melbourne-town. 
I've always felt very connected to this place, and I'm unsure of why? Maybe it's because it reminds me of Copenhagen (my home-town) or maybe it's the kindness of the people who instantly make you feel at home and settled.. Nonetheless, Melbourne has always held a very special place in my heart, and part of me wish I could live there… but, this probably won't happen until the weather down there turns sunny and hot for most of the year (cue, dear God).
Of course, one of my favourite things to do in Melbourne, too, is to try all their delicious and yummy food. I feel like they're a few miles ahead of Sydney on the food-scene, so spending time in Melbourne is always delicious, and I tend to gain (at least!) a kilo whilst I'm there, because all I do is eat.. And drink coffee; their coffee is great, too!
So, I thought I'd round up all of my favourite places that I went to this time.. Some are 'old' and some are new. But all were equally delicious!
IL Fornaio
Not a new kid on the block til now. IL Fornaio just re-opened with a bang again with a complete new menu and brand change. Nestled away on a little side-street to the hustle and bustle of busy St. Kilda, it's a local's heaven for good coffee, food and paper-reading.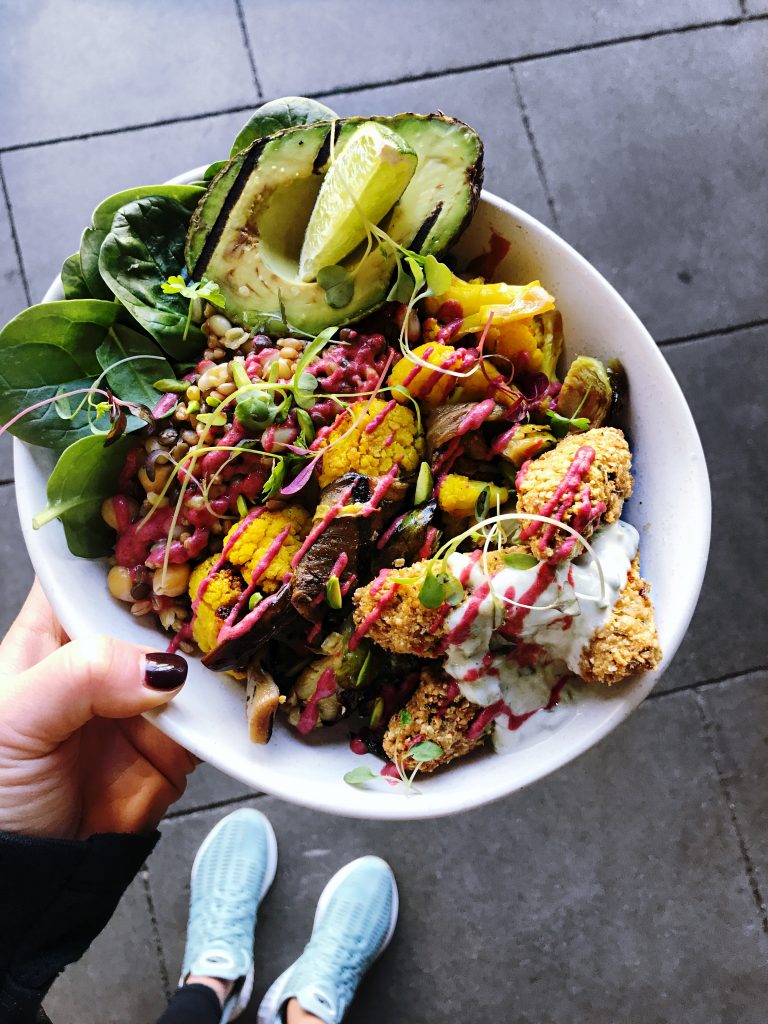 Terror Twilight
Sally and I accidentally wondered into this little gem on the Northside of Melbourne, in Fitzroy. Fitzroy reminds me of Copenhagen; a bit grungy, a big underground and a whole lot of different styles.
This place had an even cuter interior being kitted out in light wood and pale-pink nuances.
Their menu is delicious and simple. Good produce and great coffee. Good chats from staff too!
Matcha Mylkbar
Well, I'll try not to be biased, however this IS the place that some of my favourite nuggets in the world are the owners and creators of, and each and every time I'm there, I feel their personalities reflecting through the menu, to the interior, to the customer service and staff.
Always smiling and inventive on the vegan-front. Yep, vegan. They even have vegan EGGS!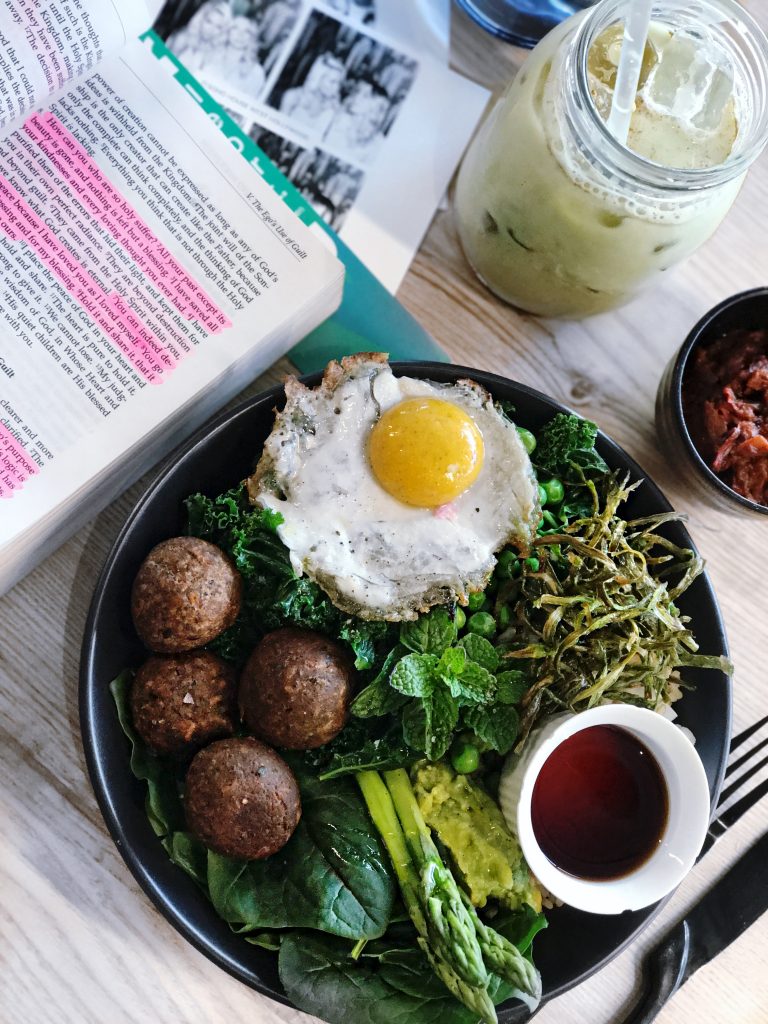 Fourth Chapter
I was lucky to meet Sarah who's the owner of Fourth Chapter on my last trip to Melbourne, and I instantly loved hanging out at their little place. It's nestled away right next to the Victoria Gardens, and it's the cutest little spot. I feel like I'm opening a book as I enter the big white doors, and you can rest assured that you'll be greeted by even bigger, whiter smiles by their always chatty and sweet team.
The food is amazing, and their in-house made paleo bread and raw treats are absolutely to die for!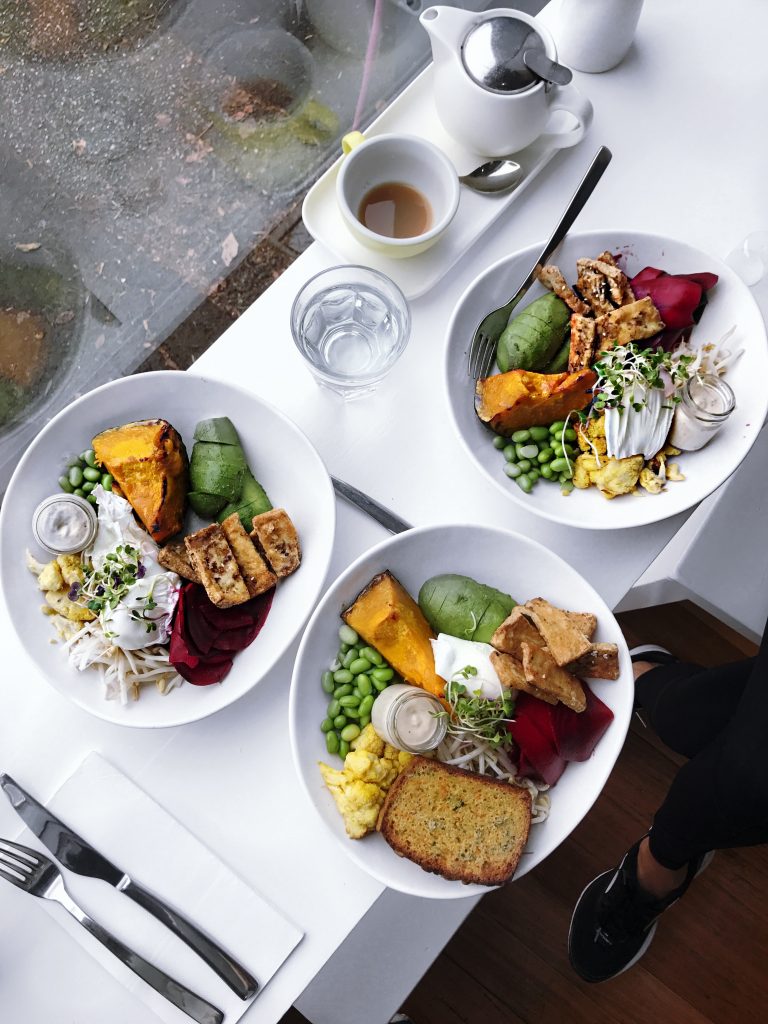 Legacy Camberwell
This place really is a blogger/Instagrammer's dream! The food looks absolutely spectacular but it also tastes just as good if not better! Legacy has a more inventive menu and throws a few spanners in the works with sushi-bowls for breakfast.. If you're lucky, the owner will be there – he's has great chats, super lovely and passionate about what he does for a living. I love meeting people like that!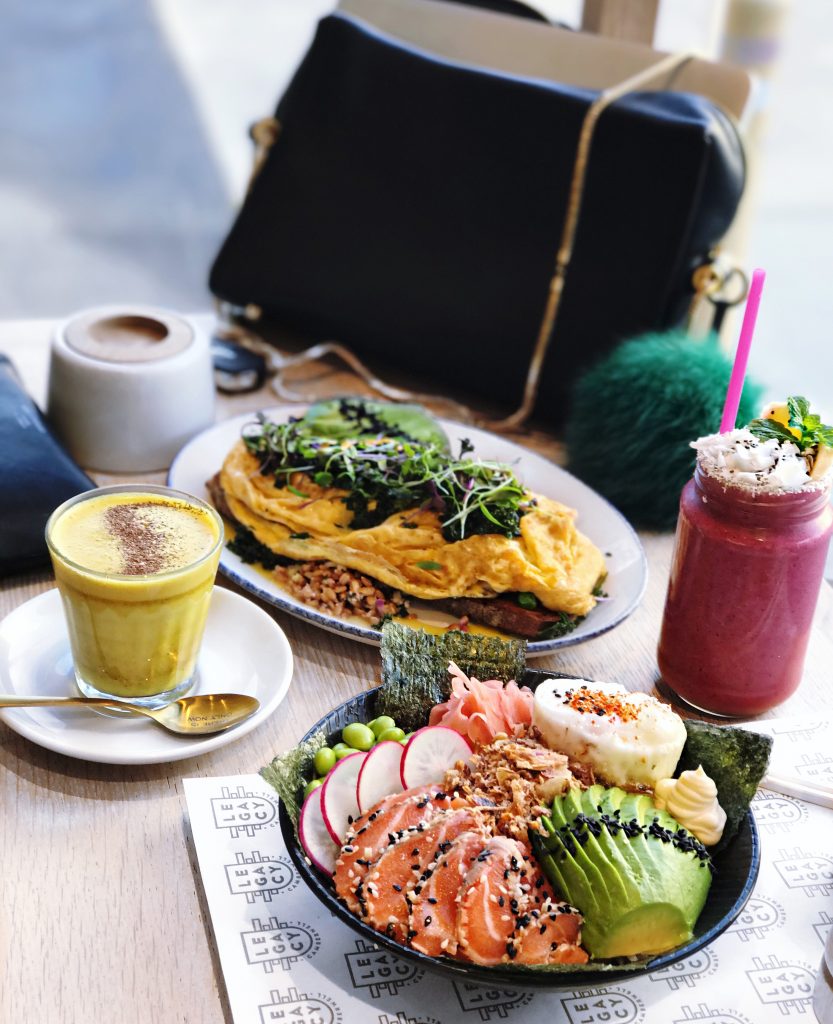 Industry Beans
This is my little local when I normally stay in Melbourne. I grew close with these little beans quite quickly and there's just something that get's me when people remember my coffee-order and my name.. I mean, right? Get the honey-seed slice and an almond latte, and you're SET!
Stagger Lee's
Another little grungy Fitzroy spot – I mean this in the best way! I love sitting at the window, getting my coffee, reading my book and having their delicious eggs. Menu is huge so you can keep going and try something different every time.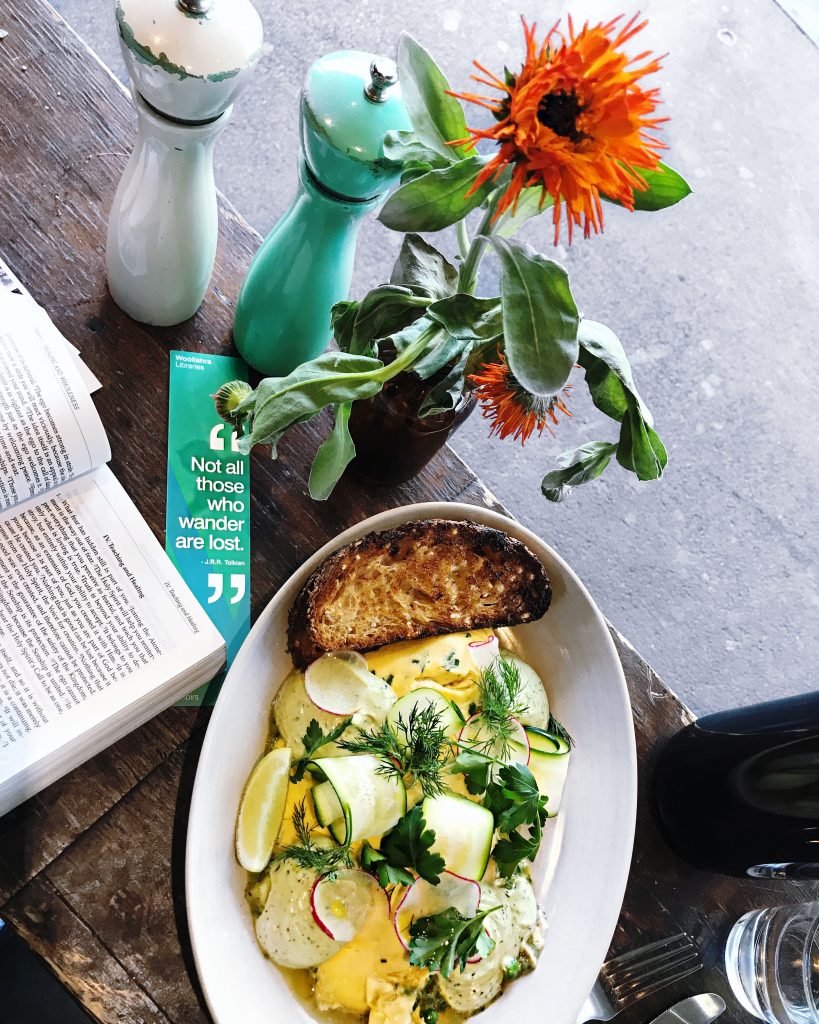 Top Paddock
Not a newbie at all, but I can never go past a true, great breakfast at TP. It's always consistently good, and sometimes you just don't need the pressure of a 50/50 chance of good breakfast or not. It's also the cutest place on a sunny day. If you're looking for a guy, chances are you'll meet an eligible one here too, just FYI.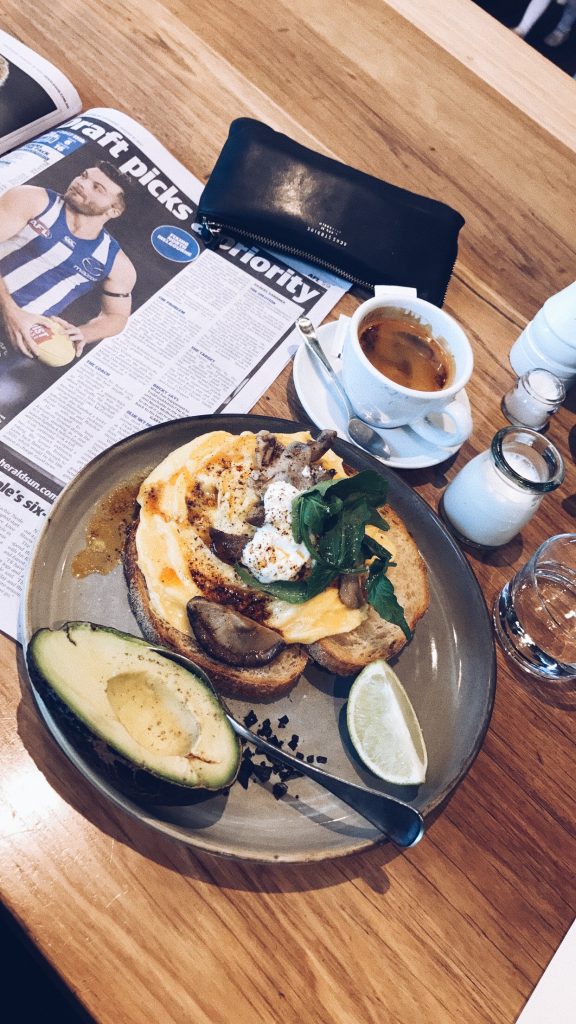 But what I love most about these places, and why they actually make me come back time and again, is because of the kindness, smiles and humility that all of the people who work at these place have. It's so refreshing to meet people who will take the time of the day to put a smile on your face and connect with you in a moment.
Let me know if you try any or which I should try next time I head to Melbourne?
Caroline xx