Summer is (almost!) here, which means; can you guess it? .. SMOOTHIE-BOWLS! Yes!
And you know what else is a YES?! Same-sex marriage in Australia as of today. Today was a DAMN good day for humankind!
I've been a bit slack with my recipe creations (I'm so sorry, as I know you love the simplicity of what I normally create), but for a little while I lost my creative mojo, but now I'm back again. And I promise I won't go away again. Well, at least for now – expect to see a lot more fun, easy and healthy recipes coming up in the next little while.
For today, I've created a pink pitaya protein bowl for you all. Pink pitaya is also known as 'dragonfruit', and is rich in Vitamin C, Antioxidants, good fatty acids and B Vitamins as well as carotene and protein. Superfood? I think, YES!
Have this bowl for breakfast or even just have it as a drink (without the toppings) for an in-between-meal snack. It works both ways. If you want to keep it lighter, leave out the protein.
If you're wondering where to get the Pink Pitaya from? This Organic one is from THR1VE which you can order with their home-delivery meals.
Ingredients:
– 1/2 cup frozen berries
– 1 small mango
– 1/2 ripe banana + 1/2 to decorate
– 1 serving of pink pitaya
– 1 cup coconut milk
– 1 tbsp pistachios + more to decorate
– 1 tbsp goji berries+ more to decorate
– Handful of ice-cubes
– Strawberries to decorate
– Blueberries to decorate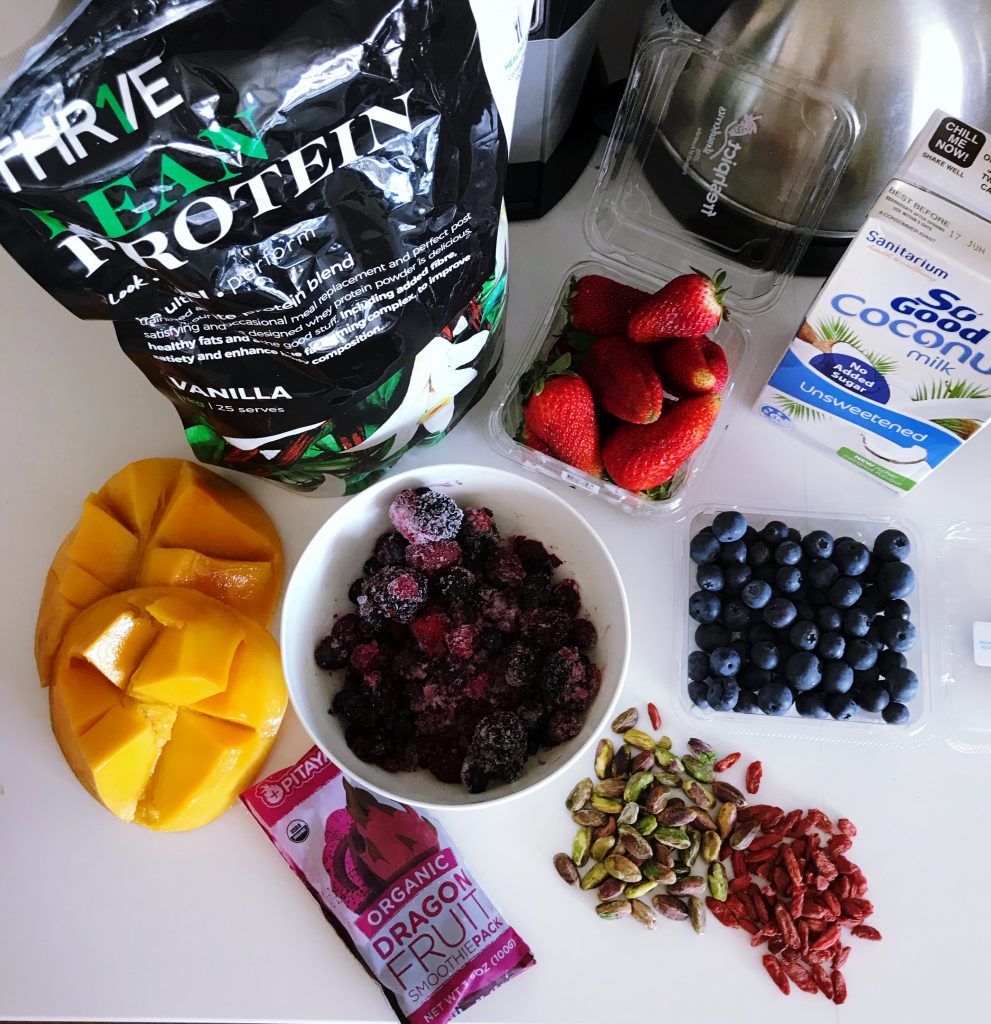 Method:
– Add all ingredients to a blender
– Blend at high speed for 10 seconds
– Add ice-cubes and blend for another 10 seconds
– Pour into a bowl and decorate with fruits, nuts and seeds or put it in a air-tights jar and bring it with you as a snack. Keep it refrigerated and cold.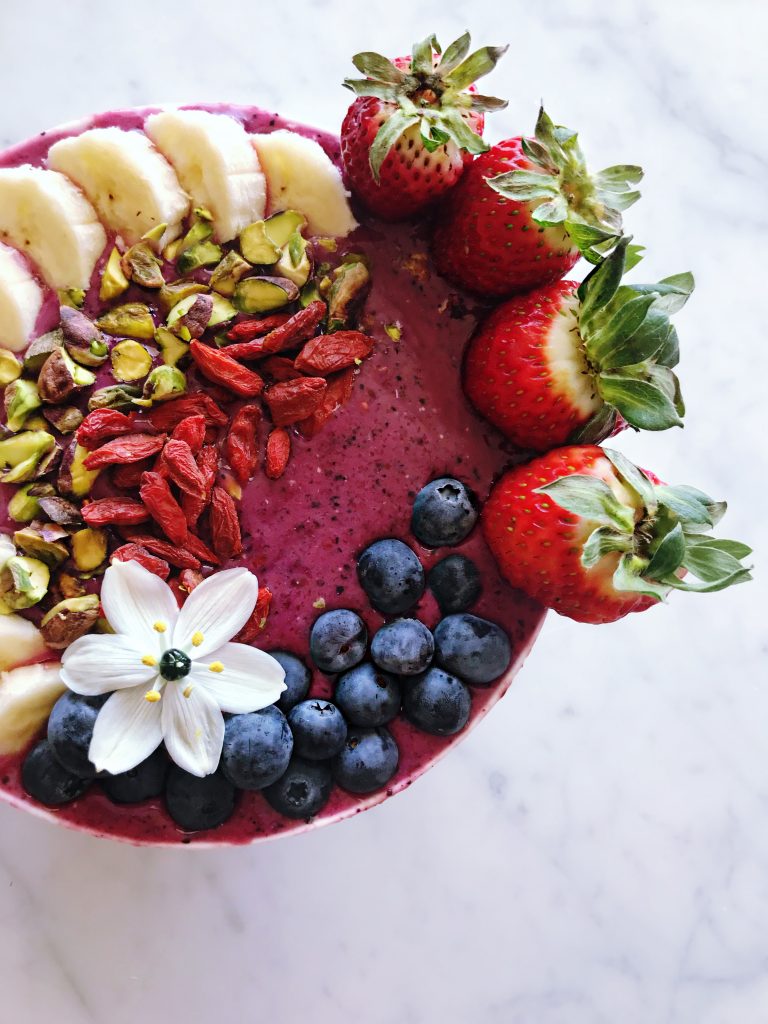 Let me know if you create it at home and what you think?
Would also love to hear which type of recipes you'd want me to create?
ENJOY!
Caroline xx