How good would it be if you could simply order lunch & dinner as you pleased? And what if you could get it delivered, fresh to your door 3 times a week? And what if I tell you, you can try it with 20% off? 
Well.. The things is; you can!
As a (proud!) Eat Fit Food Ambassador I am lucky to be able to try all of these delicious, healthy and fresh meals to nurture and fuel my body on a weekly basis.
I live an incredibly busy and, very often, stressful life, so taking cooking out of the equation, saving money and having more time for all the things I need to do/love to do, is a huge bonus for me – hence why I originally started trialling out Eat Fit Food a few years ago.. And since, have stuck with it to this day!
Not only is it the convenience of the meals, but the philosophy behind Eat Fit Food is completely different – in words and action – than to anyone else on the market.
Eat Fit Food's mission is to change the way people perceive healthy. It's understanding where the produce is coming from, how it's prepared, what the nutritional value us, how it's delivered – it's a whole holistic lifecycle that's deeply rooted into the business backbone now.. 
What I love about Eat Fit Food is that they never cut corners.. The produce you eat is transported from their Eat Fit Farm 2 hours down the coast from Sydney to their commercial kitchen in Alexandria where everything is prepared by loving hands of a great kitchen-team who's passion is to instil healthy eating and living habits into people's lives.. The same vision as mine – hence why I love being a part of this business, and now, family to me.
And to celebrate allllll of this, I'm offering my dear, loyal readers and following 20% off Healthy Eating Meals until 15th July 2017. So check out the offer below: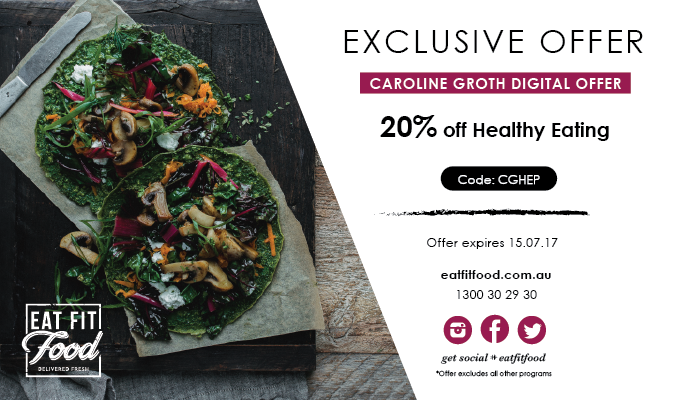 Last week I tried Eat Fit Food's Healthy Eating Meals..
It's very basic; you can order breakfast, lunch, dinner, snacks, juices.. But you can pick, mix and match as you please. So perhaps you want dinner on a Tuesday night, but only Breakfast and Lunch on the Friday because for the rest of the days you're out and about, have scheduled in meetings involving food or away on travels? Eat Fit Food's range of healthy eating meals is here for that exact convenience of 'freeness' to choice as you please.
It's so easy to order and delivery is Monday, Wednesday and Friday – FRESH – to your door before you wake up in the morning. Nothing has ever been frozen or de-frosted – everything is fresh, vibrant and cooled for your convenience.
I was lucky to try some deliciousness this week, and, again, when I think I have Eat Fit Food pinned down, they chuck a double-whammy and blow me away with their creativeness and flavoursome food.
Lots of my friends are now also hooked because:
It's fresh and delicious
It's convenient
They save money
They're becoming healthier and more mindful of their diet and lives
They feel and look better.
Check out a few of the delicious dishes I got to try last week: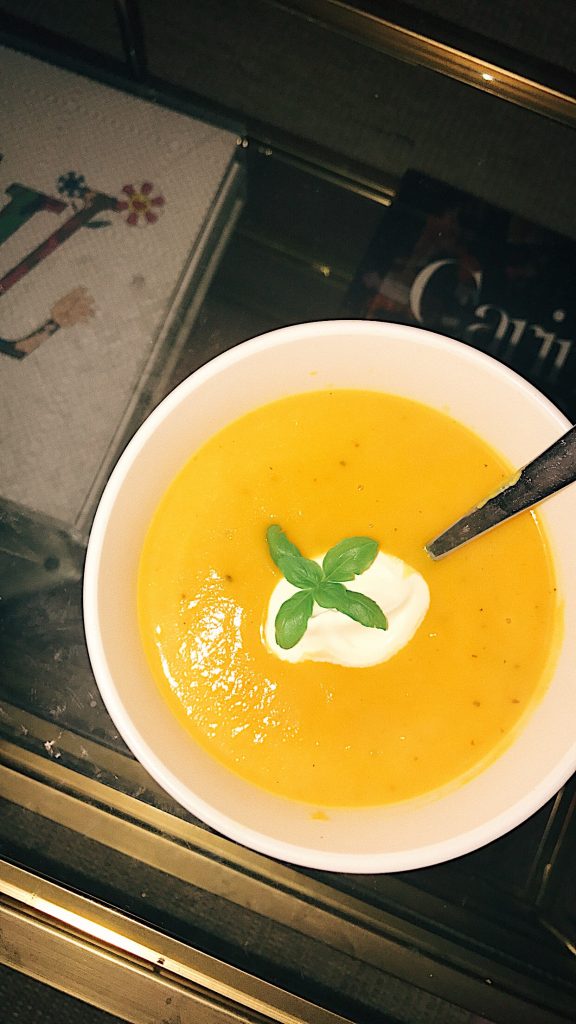 Carrot & Fennel Soup with Chickpeas
Salmon Poke Bowl (this was my FAVE!)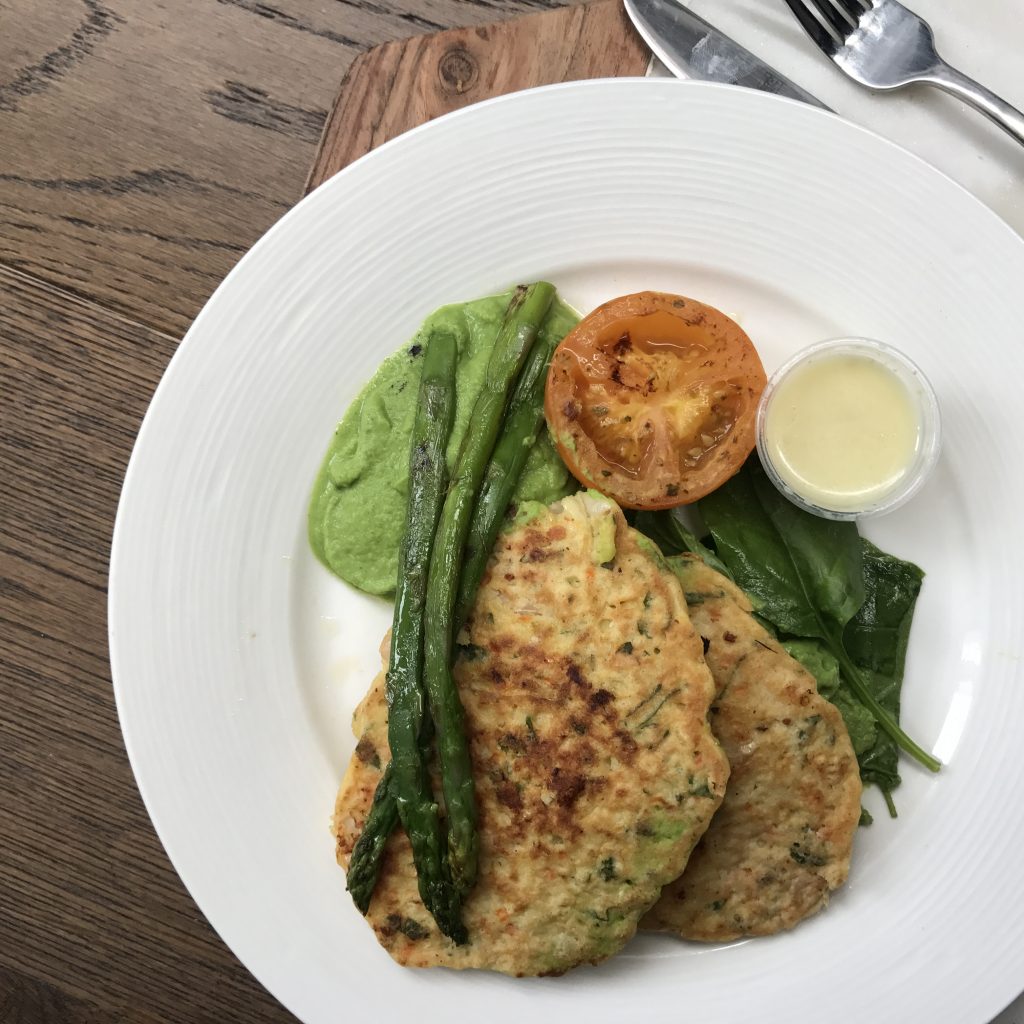 White Bean Patties w/ Asparagus, Grilled Tomato & Green Pea Puree
My (hardworking) little Juice-soldiers – Ready, Set, GO!