Last week I trialled HelloFresh – a recipe-meal delivery service in Australia that, by their own words: "is helping busy Australians cook quick, healthy and delicious meals from scratch, and discover new ingredients and dishes in their own kitchens".
I picked the Vegetarian Box which is valued at $49.95 for 2 people which includes 3 meals or $94.95 for 4 people – take your pick.
My box was waiting for me outside my door when I arrived home from work and I was eager to dive into it and see what I'd be cooking for the week. The week I received the box there was a focus on cheese (YUM!).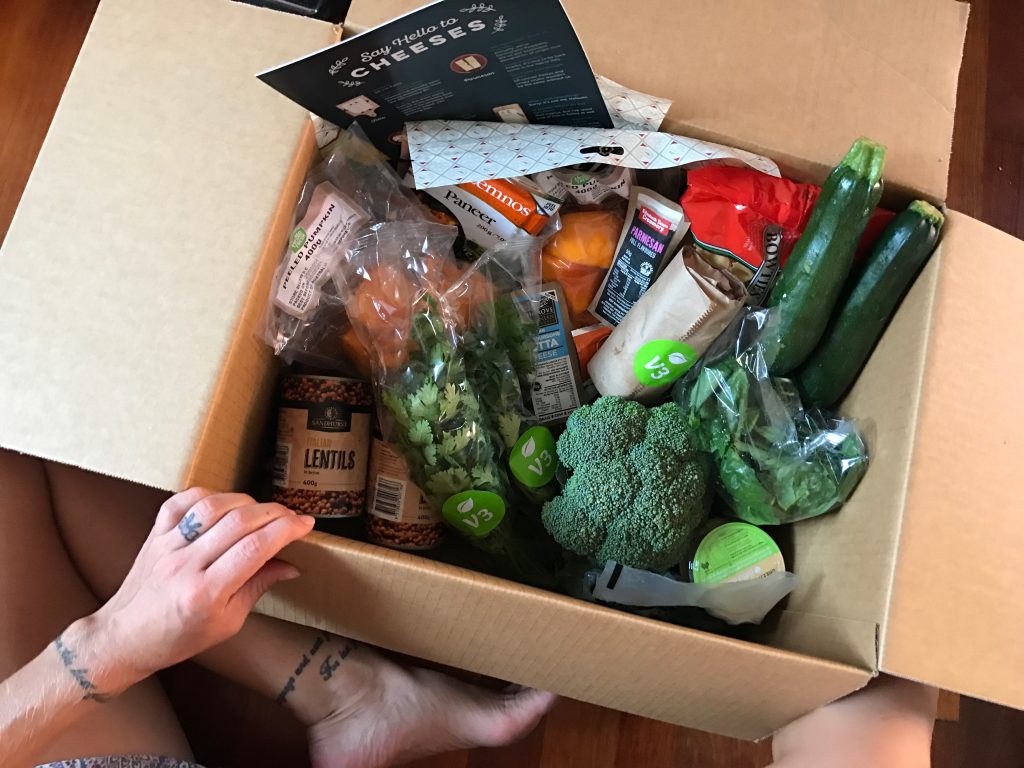 The 3 recipes of the week I was cooking were:
Pumpkin, Sage & Brown Butter Farfalle with Baby Spinach
Lentil, Feta & Mint Salad with Greens
Curried Paneer & Spinach Chapattis
***Click on the links to follow through to the recipes
I really enjoyed trying something different out. I do cook every single night, and so it's a great way to expand your horizon and try something different. I can see how these boxes can be convenient, especially for families with children where both parents are working.
The vegetables and fresh produce in the pack was very fresh, which I really liked, however, being a bit more conscious of eating brown rice instead of white, wholemeal and grainy bread or pasta instead of plain white etc., I would've liked to see HelloFresh focus a bit more on the nutritional value of their staple-ingredients and doing small swap-overs – something that's super easy even to do yourself if you buy the these boxes and want to amp up your intake a bit further.
The recipes are super, duper easy to follow and you get little recipes cards that will take you through each and every single step of the way. It's designed so that everyone can cook – even if you think you can't cook, I promise you'll be able to with HelloFresh. 
None of the recipes really took longer than 25-30 minutes which is perfect if you work long hours like I do, ad want to still cook a nice and homemade dinner for yourself and/or your family.
My favourite was the Pumpkin, Sage & Brown Butter Farfalle with Baby Spinach which was also approved by my flatmate on the tastiness-scale.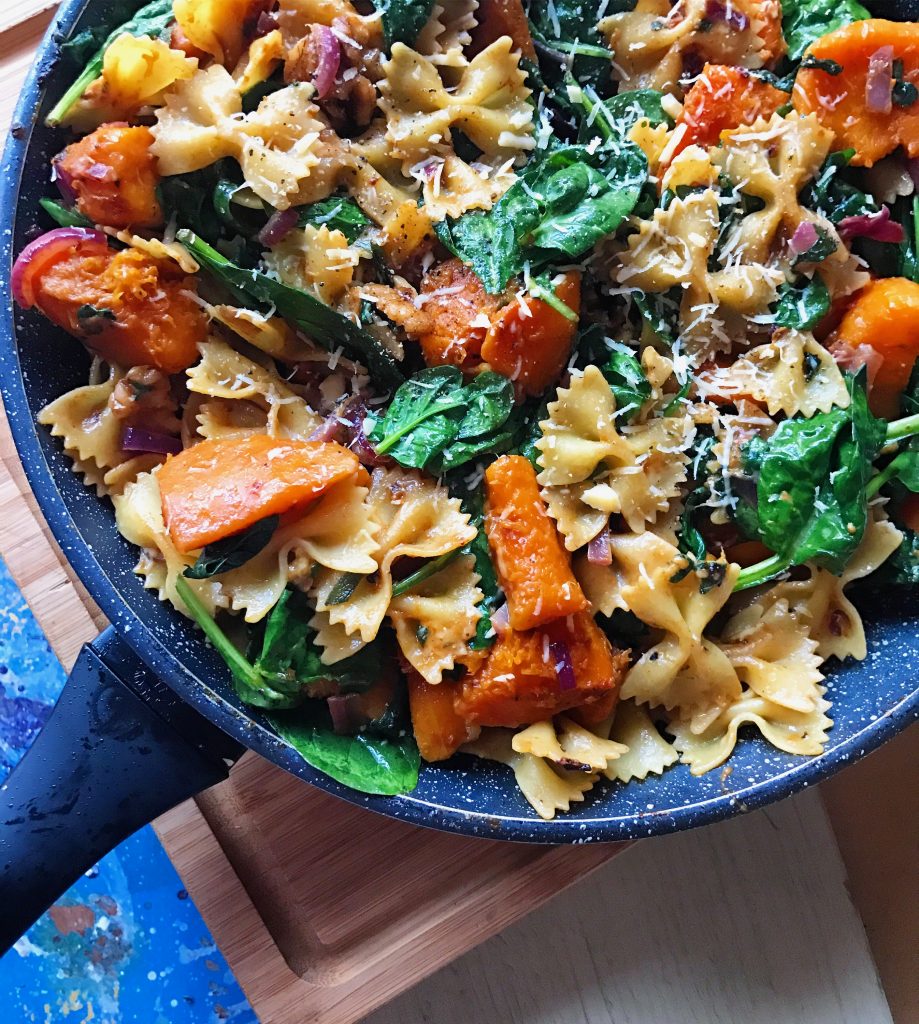 Lentil, Feta & Mint Salad with Greens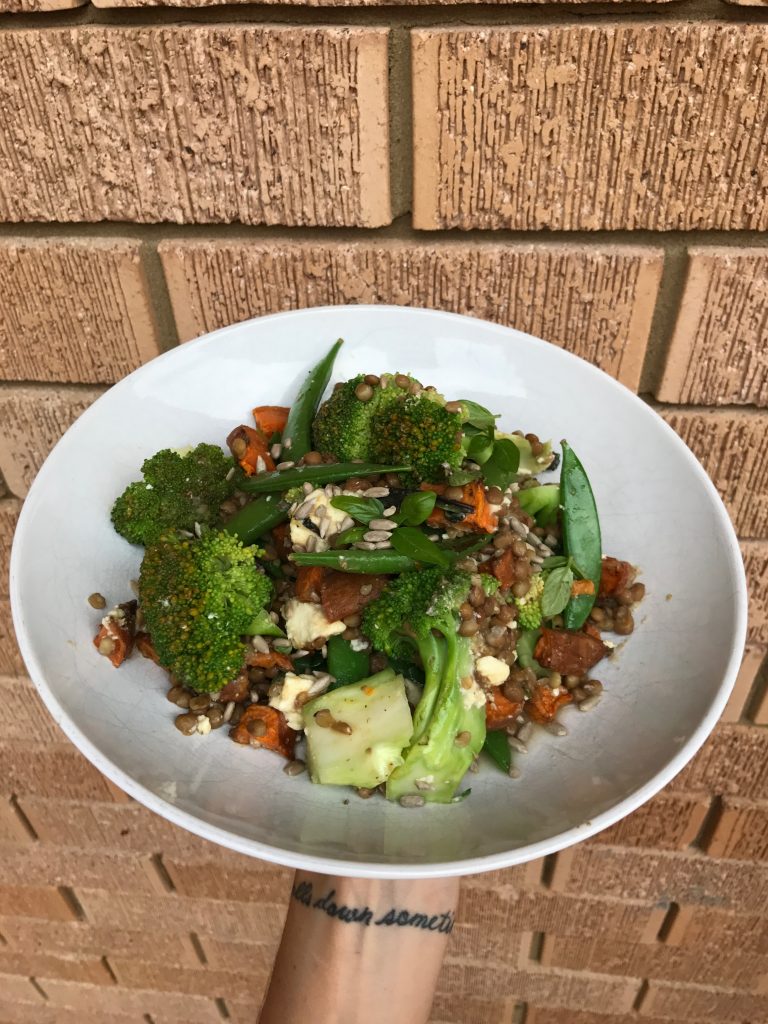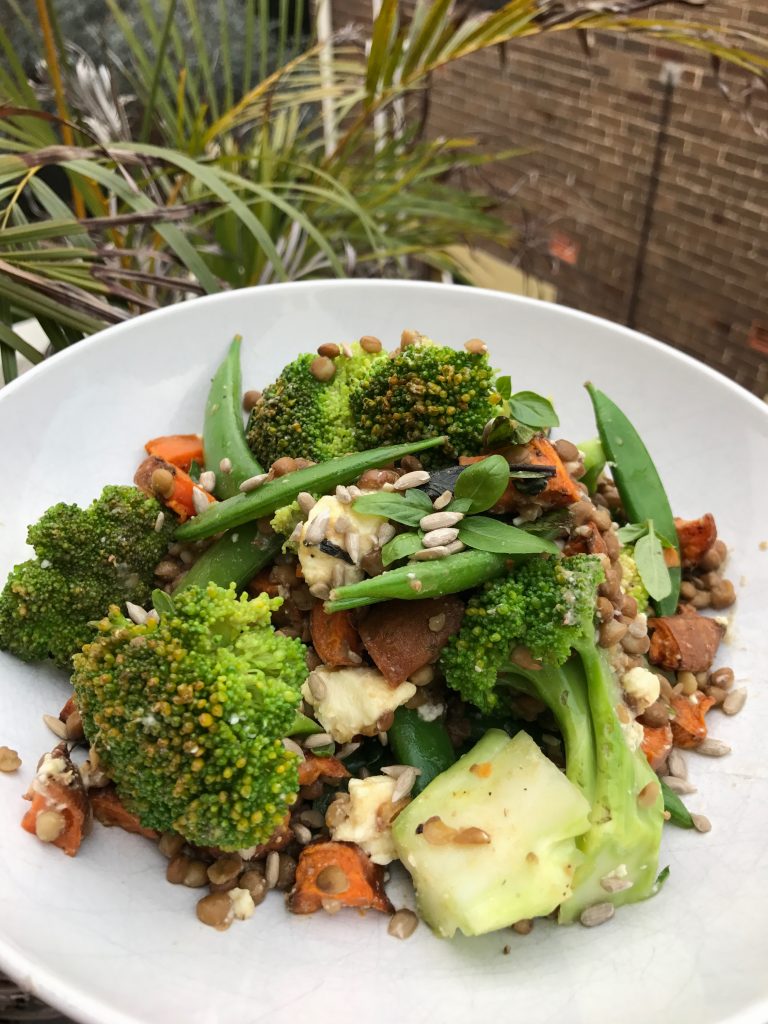 If you want to try the HelloFresh experience for yourself, head to their website  and punch in DISCOUNT CODE HF40 – This gives 2 x $20 off your first two orders.
Happy cooking, lovers xx
Note: this is a sponsored post by HelloFresh with my own views and opinions.