Do you love Protein Balls, but don't love the ones that are pre-packed on the shelves, full of preservatives and mostly made on brown rice malt syrup or other sweet-syrups? Yes, me neither! And my tummy doesn't seem to agree so much with them either.
Fret not – it's super easy to make Protein-Balls at home which you can grab straight from the fridge for your hunger-pangs or even pack in little containers to bring with you when you're on the go-go (ain't we all!).
Most of the items in this recipe are pantry-items, so they're easy to keep on hand and won't go off.
I'm excited about creating more nutritious recipes with Hemp from Hemple – as you'd know, I've been a big fan of Hemp for many years and the nutritional benefits this super seed carries. You can read more about the magical benefits of Hemp right here and you can find my recipe for my Hemp-Seed Oil Hummus here.
But now to an even more exciting announcement – Hemple has just launched their Hemp Hearts (eeeek, doing back-flips!).
Take off the shell of a raw hemp seed and you're left with a nutty, buttery Hemple Heart. A low-carb vegan sprinkle with omega 3, 6 and 9 essential fatty acids, protein, iron, magnesium, zinc and calcium. Hemple Hearts are a versatile whole food to top off your salads, dips, soups, avo toast or muesli and add texture into your favourite smoothie or they can be eaten straight out of the pack! 
Or… You can incorporate them into Protein Balls just like the recipe I've created below. These balls won't take longer than 10 minutes from start to end, and will go straight into the fridge after to 'set'. Let's get cookin'!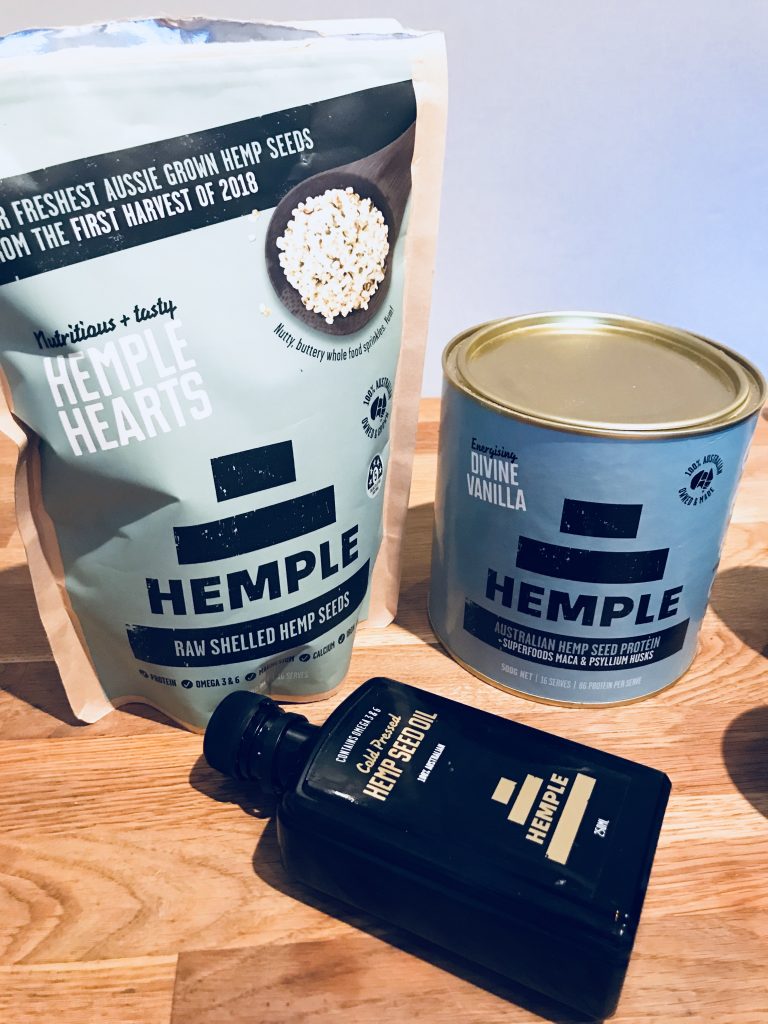 Hemp Superfood Protein Balls
Ingredients:
Method:
In a bowl, combine almond butter, date-spread, bone-broth, honey, Tahini, hemp seed oil and mix.
Add the Hemple Protein, raw cacao and cacao nibs and mix further.
Finish by making the dough into little balls and rolling them in Hemple Hemp Hearts.
Put the balls in a container and keep refrigerated.
Want to try Hemple for yourself?
ENJOY x