"But what if I fall? Oh, but my darling, what if you fly?"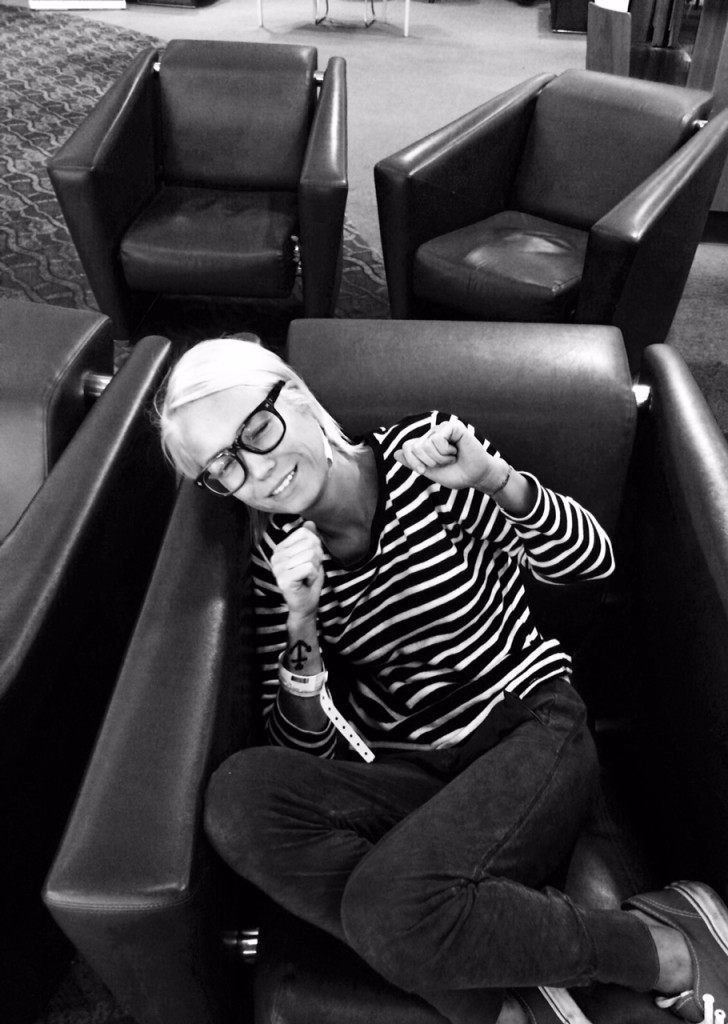 If you follow me on my Instagram or Facebook Page you will most likely have seen that I chose to share with you all last week that I, a few weeks ago, was diagnosed with my 2nd round of cancer.
I had for about 7-8 weeks prior to this, and prior to my business trip to London, felt quite sick – I was exhausted, not sleeping, stressed, my skin was breaking out and I started getting a really bad throat with one of my lymph nodes being severely infected and swollen. I first thought I had caught the flu, and I was still trying to amend my heartaches, so being away on business and back visiting my families I was pounding through and trying to put away the darker thoughts I had of 'what if something is wrong?'.
I thought to myself this couldn't be the case.I was exercising, being mindful of my thoughts, my heart and body, eating healthy and surrounding myself with family and friends. But I kept having this nagging feeling that something just wasn't quite right. I kept being tired 24/7, I kept being exhausted and I kept being sick, not to mention I lost a staggering 5 kilos easily – there was more to this than just catching the flu. A few weeks ago I decided to consult my GP about my concerns and my swollen lymph node in my throat – he was very wary and instantly prescribed heavy antibiotics to see if this would help on the swollen lymph node in my throat. Unfortunately it didn't. In the mean-time I was sent for more blood-tests and multiple scans while I was also getting a biopsy done of my lymph node in my throat to detect any cancer cells.
When my blood-tests came back they were already looking bad, and so going in to get the test-results of my biopsy was only a confirmation of my worst fears and what I knew – that they had detected malignant cancer-cells in the swollen lymph-node in my throat which was the size of a small marble glass-ball.
I remember I felt like I was being punched in the stomach and gasping desperately for air, that my heart was ripped out my chest and falling to the ground. I felt so defeated, so small, like all light was being blocked out for me to see.
It took me a while to come to terms with that I'm now sick again, however it's not like the last time. My doctor's are really positive they removed it all when I had surgery on Friday.
Now, the pointe in this blog-post is why I'm sharing my cancer journey with you all. I'm sure a lot of people would be thinking somewhere in the lines of attention, wanting people to feel sorry for her, etc. however this is NOT the reason why I'm choosing to share such a personal and hurtful journey with you.
The reason why I'm sharing my journey with you all is because of this; when I went through cancer the last time I was struggling. Before the cancer, during the cancer, and in the time after – because I never shared my innermost thoughts and battles with anyone. Not even my psychologist. When I decided to create this forum, Instagram and Facebook and share my journey, hoping it will help other people whether they're going through this themselves or are affected by cancer whether it's a friend or family, it helped me too. It helped me be more open about things I have never been open about before. I've always been closed off and a very emotional person, I still am, but I'm more comfortable with showing this side of me. I wear my heart on my sleeve and often I get hurt, but I also experience true happiness this way. The other reason why I'm sharing this is because I hope to inspire everyone to take better care of their bodies. When you feel like something is wrong, please do go and see someone. Don't ignore the warning signs your body is giving you. I'm hoping to inspire you to live a healthier, more mindful and positive life because it makes such a difference.
I'm really positive, but I'm not going to lie – I'm also deadly terrified. We think we know the future, but suddenly and instantly it changes – sometimes for the better, but sometimes for the worse. I'm trying to hold my head high, but I'm also crying in my friends arms. I'm trying to be strong, but I'm also falling to pieces when I see my parents cry. I'm trying to fill my heart with light, but it's also dark sometimes. I have good days and I have bad days – and I have to accept this.
This is why I'm always telling you all to please tell the people around you how much you love them. Tell them that they make you smile, how grateful you are for their presence, the way they turn your frown upside down, the way you feel when you're being held in their loving and warm arms – you have no idea how much this can make a difference in your life, because you never ever know when that person may be taken away from you. We think we know what the future holds for us, but it can change in a second. Don't ever forget that.
With the support from my friends and family and a positive mind, I know that I will be ok again. With time I'll be stronger and wiser.
All my love, Caroline xx