Brought to you by Nuffnang and VARIDESK.
Most of us live a very sedentary lifestyle. Whether that'd be sitting down at your desk if you're in an office-job from 9-5, in meetings throughout the day, in a lecture, brunching and lunching or even sleeping.. We tend to get horizontal or use our behinds a fair bit throughout life and it ends up having a large impact on our health and, in particular, on our posture and hips.
A lot of us end up being 'diagnosed' with HOLS – yes, my friends, that means Hunched Over Laptop Syndrome and it's a thing!
People who have Hunched over Laptop Syndrome for a long time are likely to experience nerve compression, which can lead to blurred vision, muscle weakness, inflammation of muscles, soreness and frequent headaches. In addition to that, when the screen of your laptop is not in the same level with your eyes, you are likely to strain your eyes, resulting in blurred vision. Ever experience any of these things?
I sit at my laptop every.single.DAY.. And seeing that, I have exactly that (being a laptop), I hunch over all day to write and edit resulting in an even worse back (I broke parts of my back and neck when I was younger), my shoulders and shoulder-blades are sore and achy and my hip-flexors are so tight you could play a violin on them.. Not kidding.
So, a little while ago I started standing up and working when I would be at the library, and my world changed quite a lot!
So, you could perhaps understand my excitement when VARIDESK contacted me to take part in their 2-week trial of their Stand-up Desks that is adjustable. The adjustments mean that you can both sit down to work but you can also stand up within a matter of seconds when you adjust the VARIDESK stand-up desk.
I trialled a VARIDESK CUBE-PLUS WHITE 40 when I was in Melbourne. It simply popped on-top of our dining-room table and instantly I had transformed the living-room into my home-away-from-home office. How genius is that?!
When I received the big box with the courier and he dropped it off, waved goodbye and said 'Good Luck', I was slightly nervous as the box was longer than me (!). And instantly I had the fear that I'd had to get my very best 'assembly-pack'-handyman persona into gear, but to my surprise I cracked open the box and the desk already came assembled! Genius! (Hence, the big box.. Now I see!)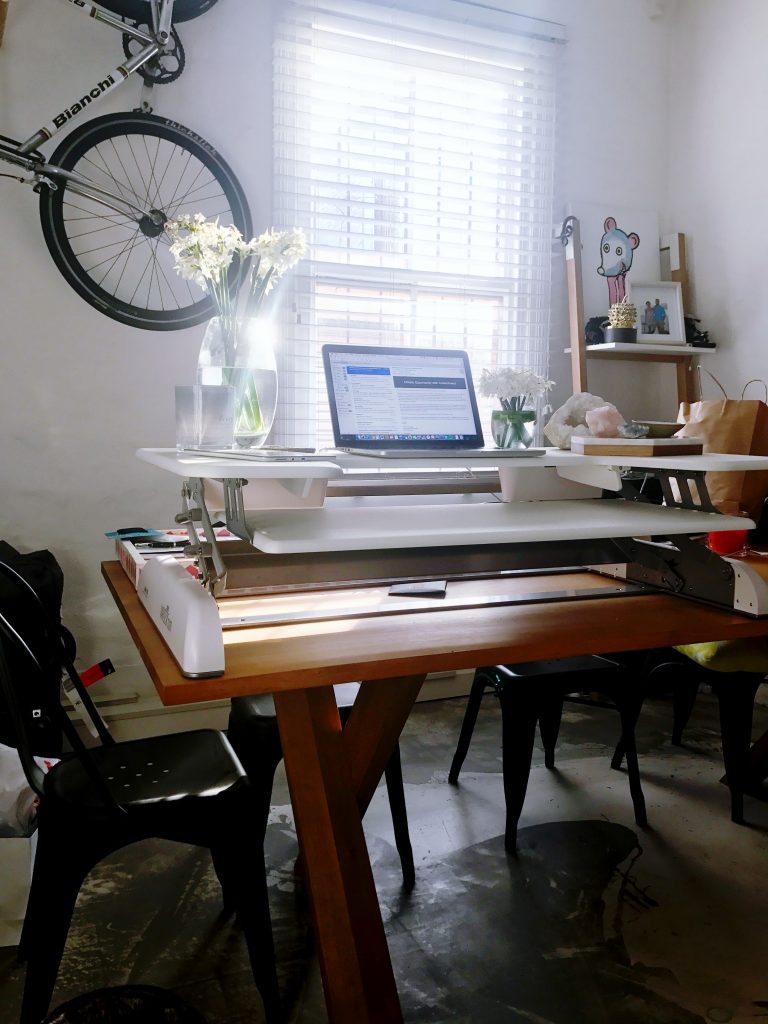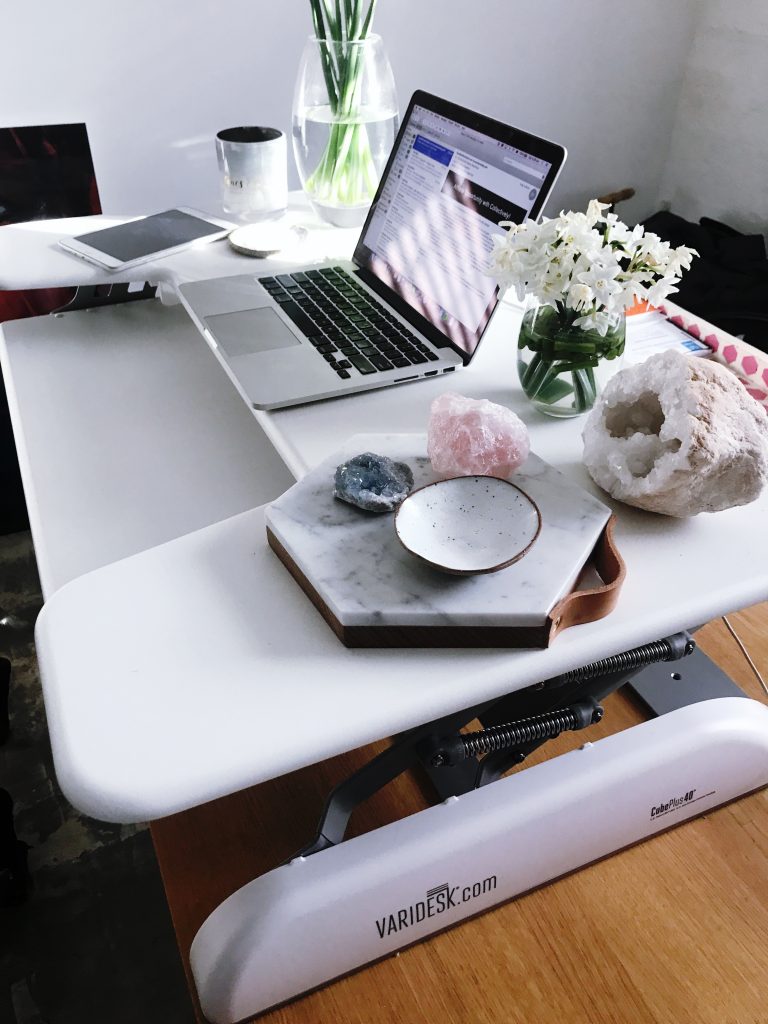 For the 2 weeks I trialled the VARIDESK stand-up desk with a mixture of standing up and sitting down, I noticed an improvement in my hips and also upper-back. Not being hunched over and being able to have my laptop at eye-vision hight helped tremendously with my pain-management but it also helped with my energy-levels. I felt like my energy was steady throughout the day, instead of falling into a slump when I sit down all day.
So, what are the benefits of stand-up desks?
Standing lowers your risk of weight gain and burns more calories
Studies show it may boost your productivity and brain-function
May lower your risk of heart-disease
Help to reduce back-pains
Helps to improve mood and energy-levels
Studies have shown it may even help you live longer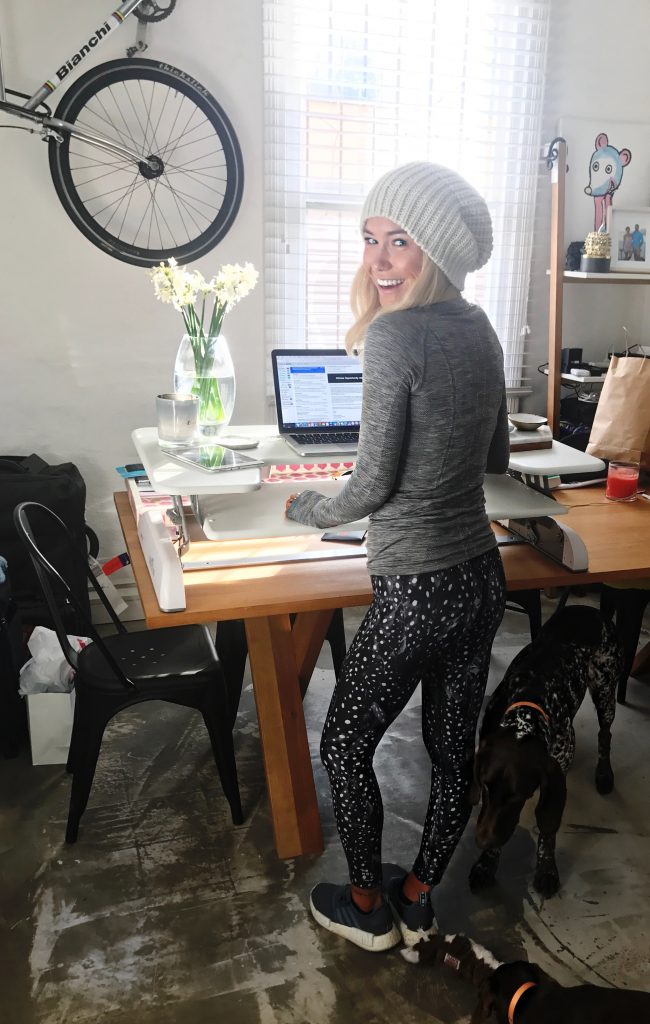 So, who's ready to take a stand with me? 
Caro xx